A heartwarming story was reported from Memphis, Tennessee when a young boy decided to donate a bike to a neighbor who didn't have one.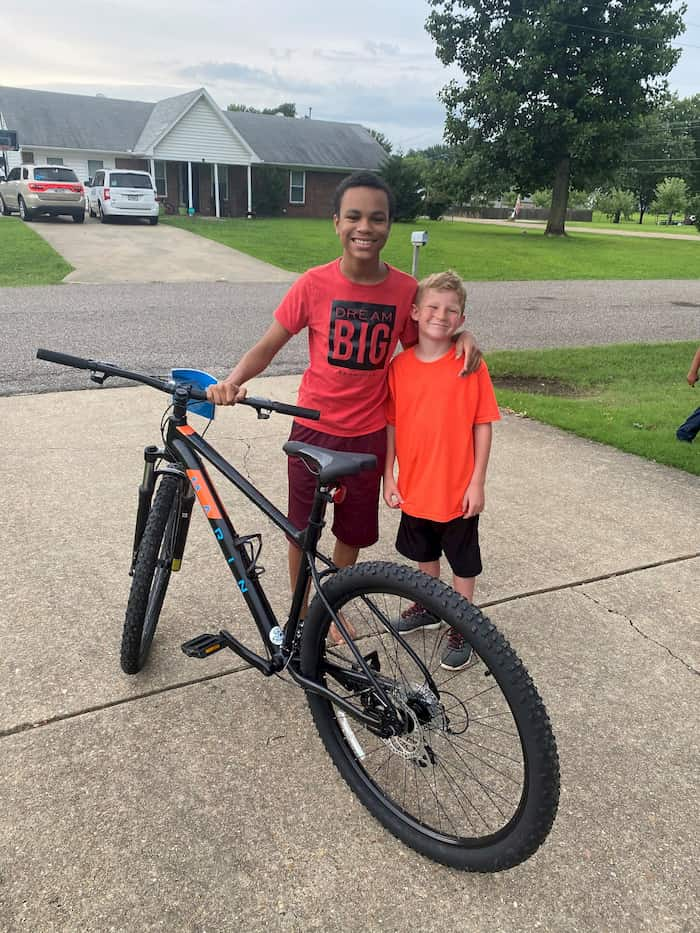 Chase decided to give the bike to a neighbor of his after he won it at the Covington Parks and Recreation Bike Park grand opening.
Chase won an MT bike donated by Bike the Planet-Memphis but had bigger plans for the prize once he got home.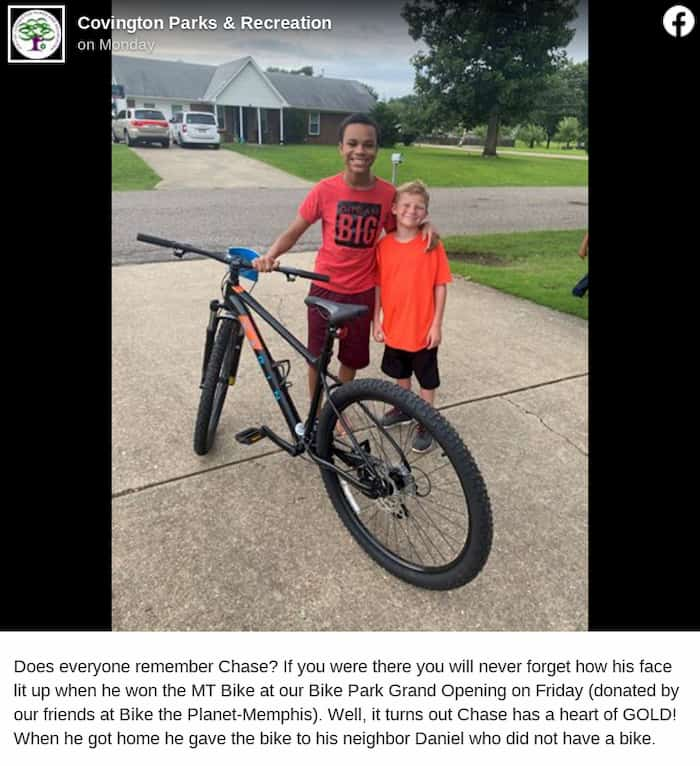 He gave the bike to his neighbor Daniel which shows what a kind and compassionate boy he is.