A little League batter showed true sportsmanship when he walked up to hug and console a pitcher after he was hit in the head by a pitch at a Little League regional tournament final match in Waco, Texas.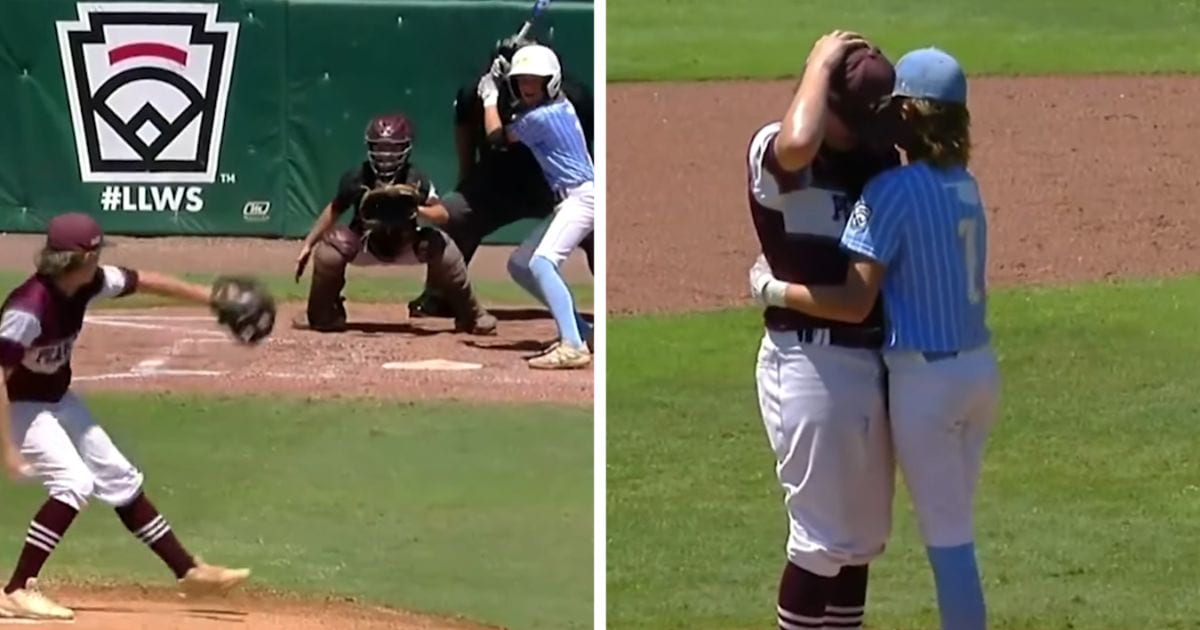 Righthander Kaiden Shelton of Pearland, Texas, threw a pitch at Isaiah Jarvis of Tulsa, Oklahoma, Tuesday that slammed into Jarvis' helmet. The ball hit him hard and caused him to fall onto the ground causing his concerned coaches to run to his aid.
There was a moment of silence as everyone thought Jarvis was badly injured, but in a few minutes, he was stable and began walking up to the first base where an upset Shelton was crying over what had just happened.
The boys showed everyone that they were raised well when Jarvis was seen putting his arms around Shelton, and telling him, "Hey, you're doing great. Let's go." What great sportsmanship this was.
Soon Shelton's teammates and coach were also surrounding them both and consoling the young righty. This heartwarming act made the crowds appreciate them with a standing ovation.