All eyes were on gospel singer Ben Waites who sat on a wheelchair and belted out a stunning rendition of 'True Colors' by Cyndi Lauper on the America's Got Talent stage.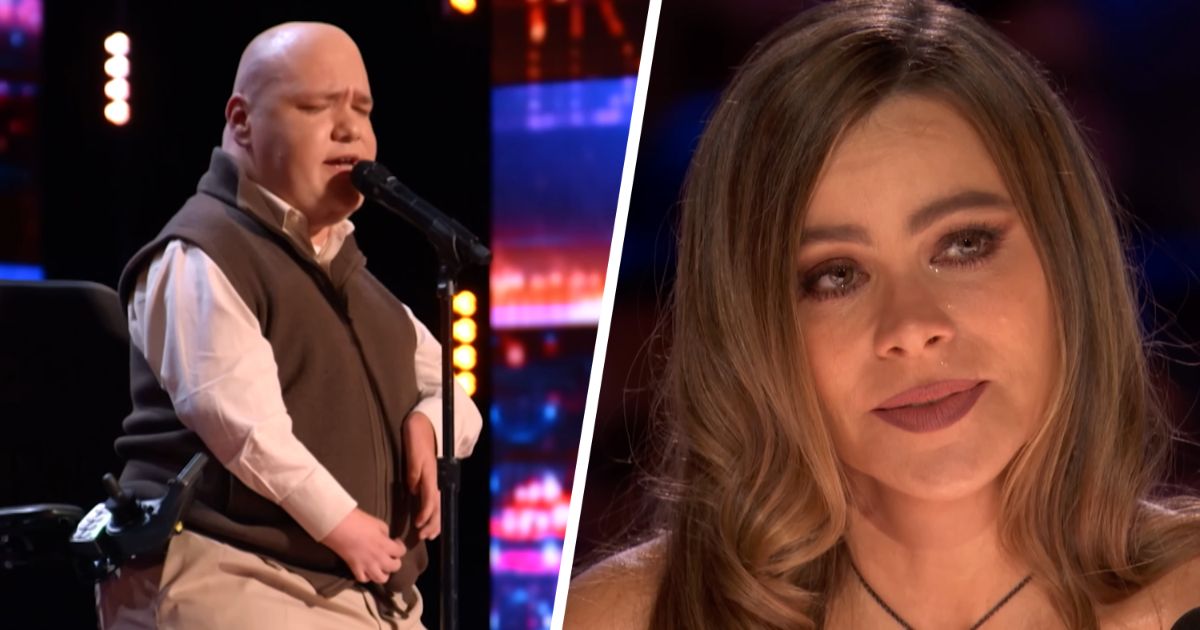 32-year-old Waites has Arthrogryposis Multiplex Congenita (AMC), which affects his joints, but still, he didn't let that get between him and his love for music.
In his introduction, he said, "I am a Southern Gospel singer and a vocal coach," Waites said. "The message of the song, I feel can speak to people no matter their age, their race, their background. It's able to communicate a message of hope."
There's no doubt that Waites is spreading so much hope in the world, and today, his performance moved the judges, especially Sophia Vergara, who was in tears throughout the song. "Sophia is bawling her eyes out right now," Klum said after Waites finished.
Vergara said, "I loved it because you know it's a beautiful song, but you made it yours," she said. "And it was special. It was different." Simon Cowell also appreciated the performance, calling it a "great audition."
When the voting time came, all three judges voted for Waites to advance to the next round. Waites, in an interview, told the Baptist Press that, for him, it's all about "serving Christ and showing the love of God" to as many people as possible. He is looking at "America's Got Talent" as a platform to reach others. What an inspiration he is!
Waites told the Baptist Press that, it wasn't necessary for him to win but to stay focussed on spreading Jesus' love. "What I'm more concerned about is appropriately and effectively showing the Gospel of Christ through this opportunity," he said. "It's very important that I get that message across."
He also spoke at length about his past health struggles and how he received support from his family to never let it hold him back. "It wasn't a thing growing up because it was just my life. I don't even think about it because each day is just another day for me where I'm using this wheelchair to get around or a stylus in my mouth to type," he said. "Growing up, my parents and grandparents kept that same mentality in how they raised me."
Waites continued, "They would encourage me that if I wanted to do something, then do it, and do it to the best of my ability. There were no excuses, and you would just figure out how to do what you wanted." He said he hopes to inspire people who are struggling, to look at his life and know the importance of "perspective."
"My mind always goes to Romans 8:28 and knowing that everything has a purpose," Waites told Baptist Press. "What I would hope my life demonstrates for others going through hard struggles is if your perspective is in the right place, then you can persevere, endure and see it through to the end."
What a powerful performance that was by Waites, we can't wait to hear his next song and how he uses his voice on America's Got Talent to make an impact for Christ.