Many singers have sung Leonard Cohen's 'Christmas Hallelujah' already. But this particular version of sisters Cassandra and Callahan stood out and moved their listeners to tears.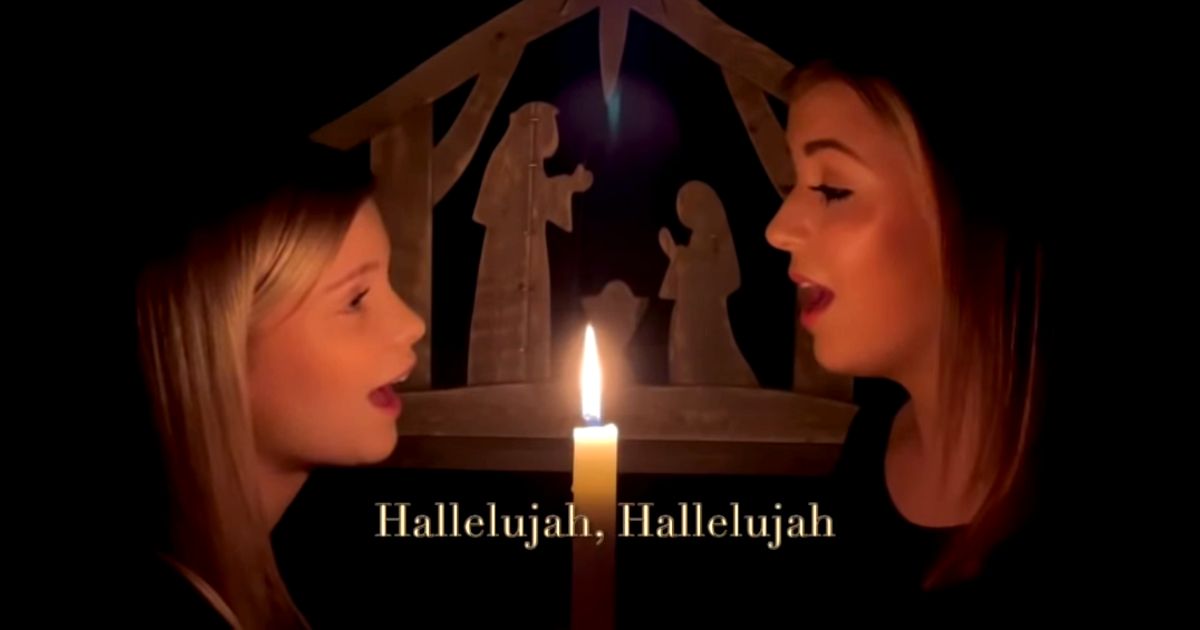 Callahan and Cassandra Star Armstrong from Fort Frances, Ontario, Canada, make waves online. They uploaded their video on YouTube last December 2 only, but it now has more than 140K views. The duo also went viral early this year when they released their video, "An Easter Hallelujah."
Hundreds of people appreciated the beauty of the music they were creating. Their ethereal voices and fantastic harmony gave the song a different flavor. They were touched by their song.
"This is literally one of the most beautiful songs/videos I have ever seen/heard. Voices of angels indeed. It brings tears to my eyes, and thank you for this amazing gift. Jesus has risen indeed and Merry Christmas everyone!" one wrote in their YouTube channel.
"This makes me cry every time. Then again, the name of Jesus makes me cry with joy! God bless everyone during this Advent Season. Thanks be to God!" another commented.
"That was the most beautiful song I have heard in all my 57 years. Brought tears to my eyes. Absolutely breathtaking. God bless you both. Grace be to you, and peace, from God our Father and from our Lord Jesus Christ." someone expressed her appreciation for their song.
I know You came to rescue me
This baby boy would grow to be
A man and one day die for me and you

My sins would drive the nails in You
That rugged cross was my cross, too
Still, every breath You drew was Hallelujah
My sins would drive the nails in You–one of the most painful lines in the song. It's our sins that led Jesus to his death. While we were still sinners, he died for us and nothing can be greater than that.