The Bible says a lot about trusting God in difficult times. The Bible is full of stories of people going through trials and tribulations. Our faith is tested the most when we pass through difficulty and despair. It's not about facing bad times but how we respond when we face them. Are we trusting God or our own abilities?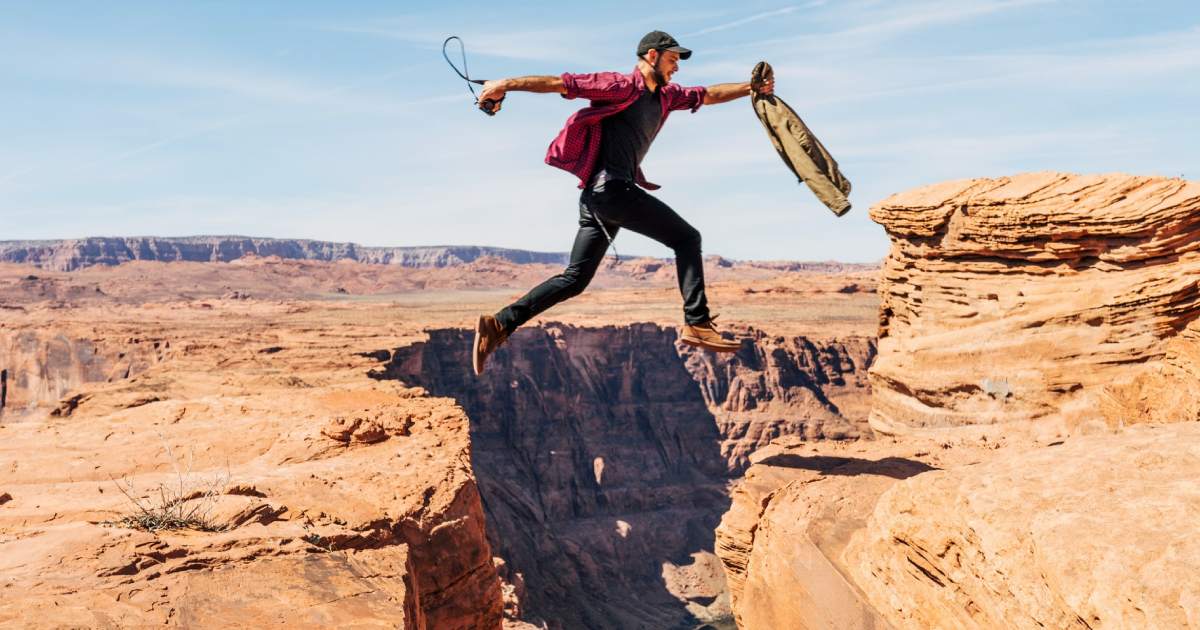 There are many Bible verses that reassure us of hope and strength in God when we turn over our selves to Him and trust Him completely.
Here are some of them that promise us of God's help during difficult times.
1. Philippians 4:19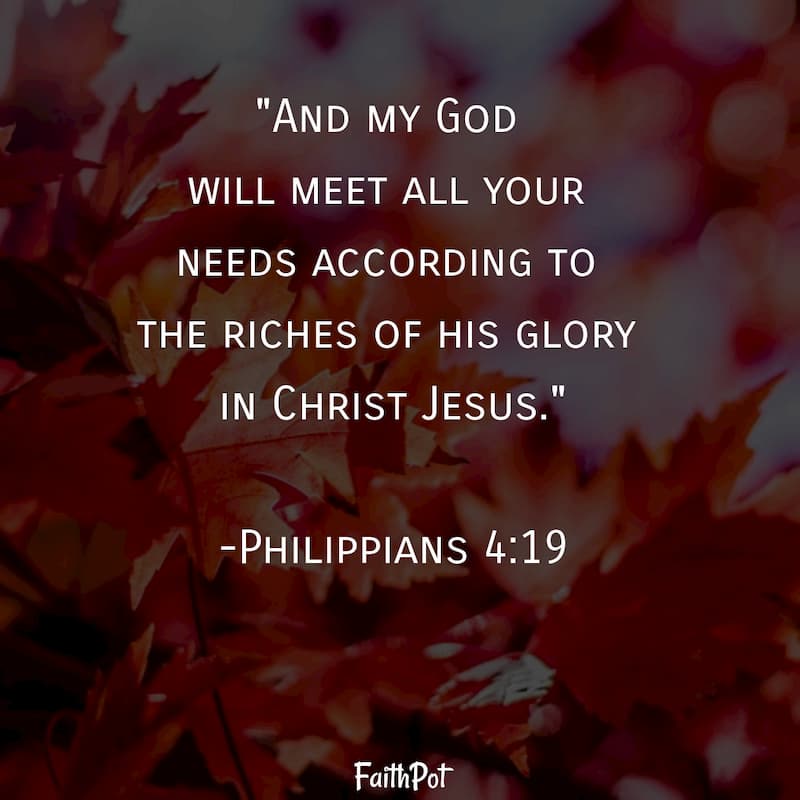 And my God will meet all your needs according to the riches of his glory in Christ Jesus.
2. Philippians 4:6-7
Do not be anxious about anything, but in every situation, by prayer and petition, with thanksgiving, present your requests to God. 7 And the peace of God, which transcends all understanding, will guard your hearts and your minds in Christ Jesus.
3. Isaiah 43:18-19
Forget the former things; do not dwell on the past. 19 See, I am doing a new thing! Now it springs up; do you not perceive it? I am making a way in the wilderness and streams in the wasteland.
4. Proverbs 30:8
Keep falsehood and lies far from me; give me neither poverty nor riches, but give me only my daily bread.
5. Psalm 27:14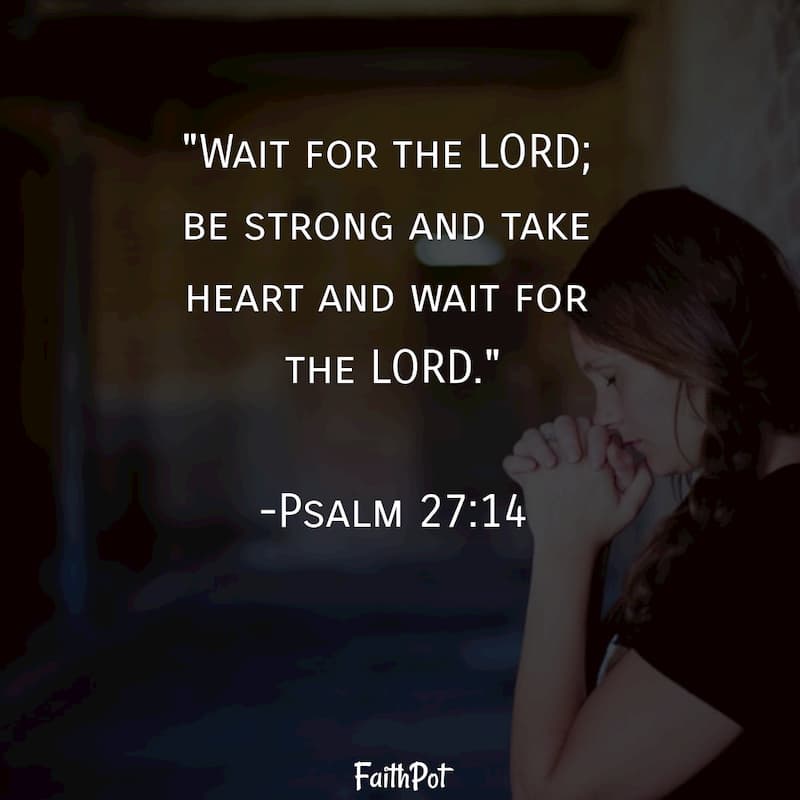 Wait for the LORD; be strong and take heart and wait for the LORD.
6. 1 Peter 5:7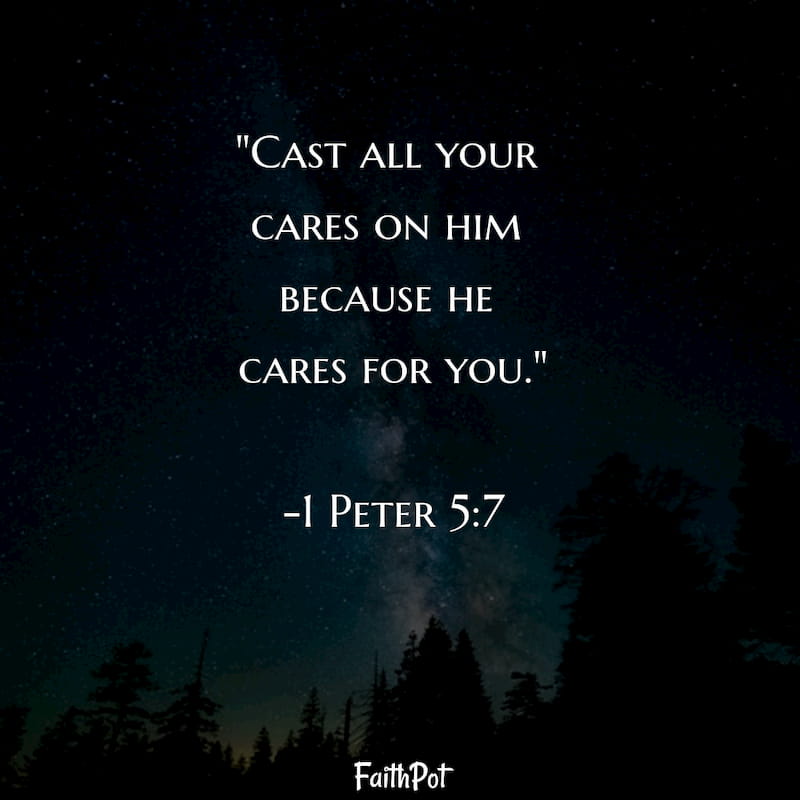 Cast all your cares on him because he cares for you.
7. 2 Corinthians 8:9
For you know the grace of our Lord Jesus Christ, that though he was rich, yet for your sake, he became poor, so that you through his poverty might become rich.
8. 2 Timothy 2:15
Do your best to present yourself to God as one approved, a worker who does not need to be ashamed and who correctly handles the word of truth.
9. Psalm 50:15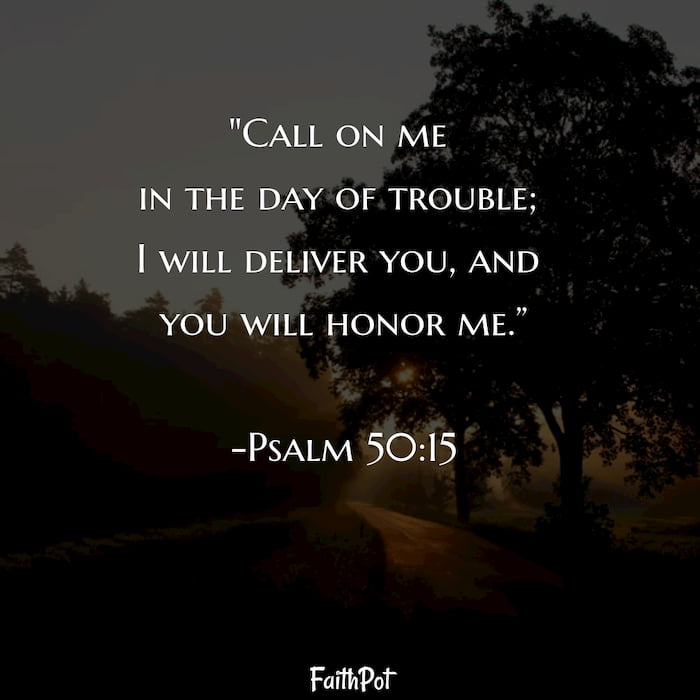 Call on me in the day of trouble; I will deliver you, and you will honor me.
10. Psalm 55:22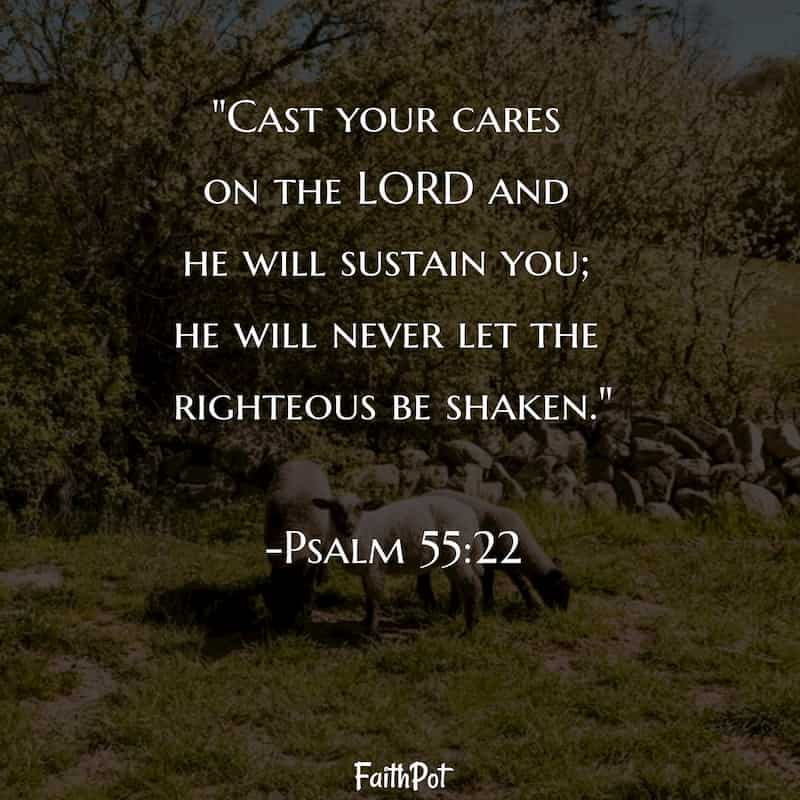 Cast your cares on the LORD and he will sustain you; he will never let the righteous be shaken.
11. Romans 8:28
And we know that in all things God works for the good of those who love him, who have been called according to his purpose.
12. Isaiah 41:10
So do not fear, for I am with you; do not be dismayed, for I am your God. I will strengthen you and help you; I will uphold you with my righteous right hand.
13. Jeremiah 29:11
For I know the plans I have for you," declares the LORD, "plans to prosper you and not to harm you, plans to give you hope and a future.
14. John 16:33
I have told you these things, so that in me you may have peace. In this world you will have trouble. But take heart! I have overcome the world.
15. Joshua 1:9
Have I not commanded you? Be strong and courageous. Do not be afraid; do not be discouraged, for the LORD your God will be with you wherever you go.
16. Psalm 37:25
I was young and now I am old, yet I have never seen the righteous forsaken or their children begging bread.
17. James 1:2-4
Consider it pure joy, my brothers and sisters, whenever you face trials of many kinds, 3 because you know that the testing of your faith produces perseverance. 4 Let perseverance finish its work so that you may be mature and complete, not lacking anything.
18. Matthew 6:28-33
And why do you worry about clothes? See how the flowers of the field grow. They do not labor or spin. Yet I tell you that not even Solomon in all his splendor was dressed like one of these. If that is how God clothes the grass of the field, which is here today and tomorrow is thrown into the fire, will he not much more clothe you—you of little faith? So do not worry, saying, 'What shall we eat?' or 'What shall we drink?' or 'What shall we wear?' For the pagans run after all these things, and your heavenly Father knows that you need them. But seek first his kingdom and his righteousness, and all these things will be given to you as well.
19. Romans 5:1-8
Therefore, since we have been justified through faith, we have peace with God through our Lord Jesus Christ, through whom we have gained access by faith into this grace in which we now stand. And we boast in the hope of the glory of God. Not only so, but we also glory in our sufferings, because we know that suffering produces perseverance; perseverance, character; and character, hope. And hope does not put us to shame, because God's love has been poured out into our hearts through the Holy Spirit, who has been given to us. You see, at just the right time, when we were still powerless, Christ died for the ungodly. Very rarely will anyone die for a righteous person, though for a good person someone might possibly dare to die. But God demonstrates his own love for us in this: While we were still sinners, Christ died for us.
20. Isaiah 26:4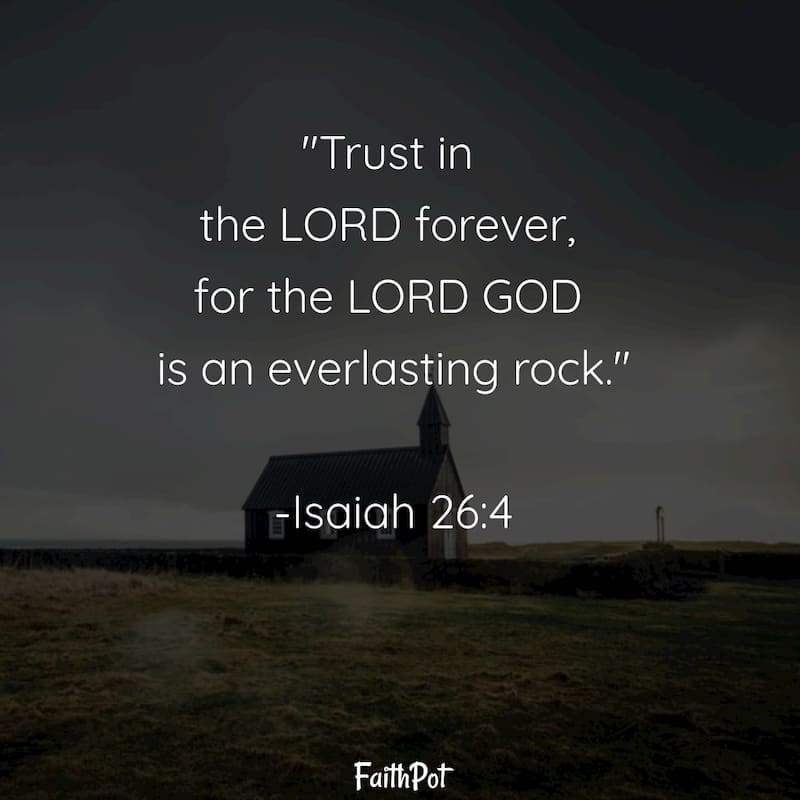 "Trust in the LORD forever, for the LORD GOD is an everlasting rock."