There's something truly special about seeing someone overcome obstacles and achieve their dreams. This is especially true when it comes to those who are faced with physical challenges, as it takes an extra level of determination and grit to succeed.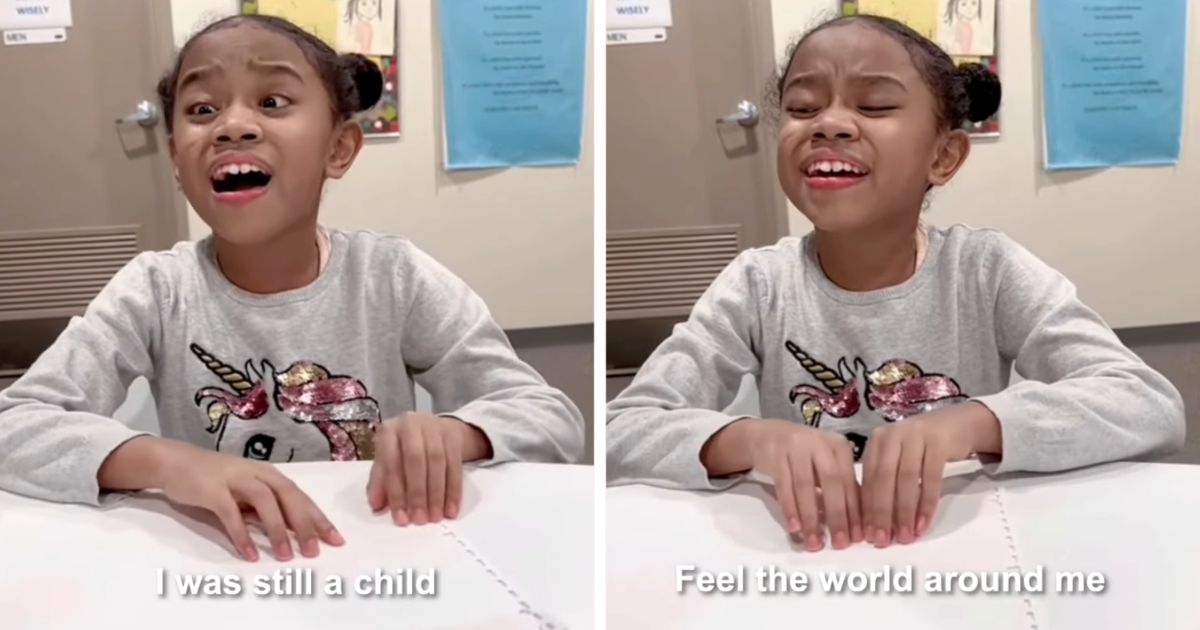 Watch this video of a young girl singing, Adele's 'Easy On Me' while reading Braille. She is an inspiration to many, showing that no matter what obstacles you may face, with hard work and determination, you can achieve anything you set your mind to.
Braille is a system of raised dots that can be read by touch, and it is often used by those who are visually impaired.
She may be blind, but her voice and the way she sings using braille is a sight to behold. May she continue to spread love and positivity even as she reminds us that anything is possible if we have the courage to chase our dreams.