A South Boston police officer touched the hearts of many on social media with act of kindness and compassion to a man in need.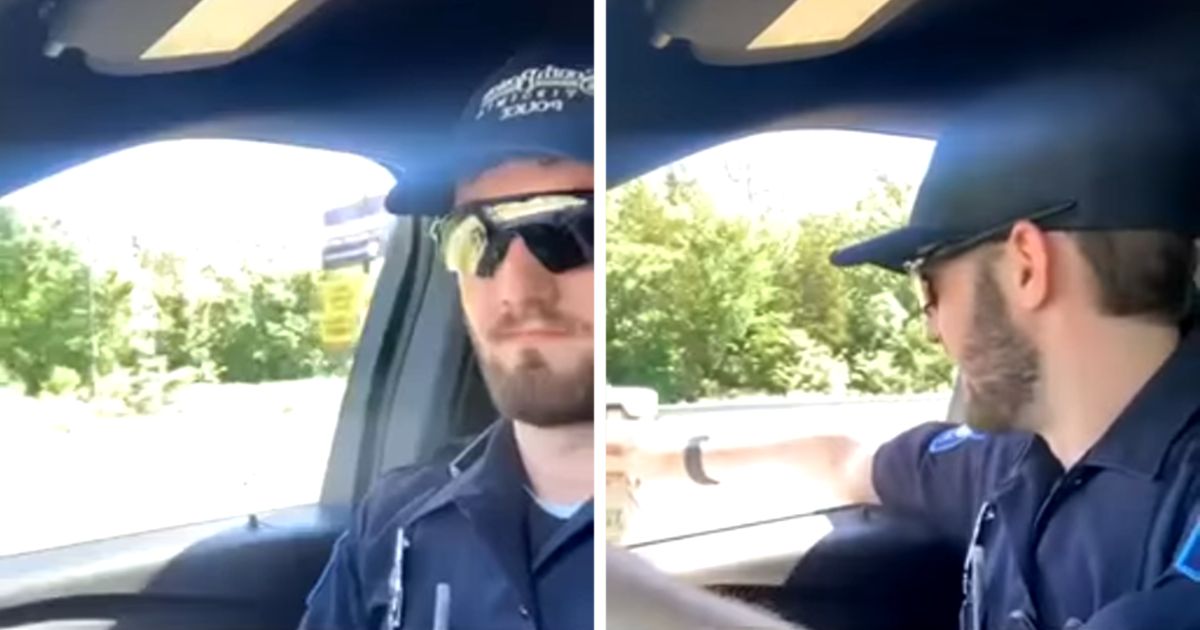 Ofc. Josh Dawson was on patrol when he noticed a man holding up a sign that said he was hungry and needed help. The officer who was also hungry went to a local McDonalds and bought him a sandwich too.
The South Boston Police Department posted a video on Facebook page, in which Ofc. Josh Dawson is seen handing out food to the needy man.
Dawson says the man's reaction made his day.
"He was really grateful that I brought him food. Just helping other people out made me feel like I was really doing my part in that community. The more people we can help, the better off the community would be as a whole. It is something that brings us all together — everybody being nice to each other, and treating each other with respect," said Dawson.
The South Boston Police Department is proud of its staff and the way they give back to our community in one way or another everyday. They don't do it because they are told to, they do it because they want to. Regardless of the generation, our staff wants to help our community become a better place. They may not all see help in the same ways, but regardless of the size of the gesture, their kindness is measured on a large scale by those that receive it. If you care about people, want to help support our community, or be a part of something special, we would love to talk with you about becoming part of our team. "Hire Character, Train Skill!"

https://www.southboston.com/departments/police/employment_opportunities.php

Posted by South Boston Police Department on Wednesday, 18 May 2022