A Michigan fifth grader is winning hearts after he saved his teacher was chocking.
The student of All Saints Elementary in Bay City jumped into action after seeing his teacher who eating a muffin could not breathe.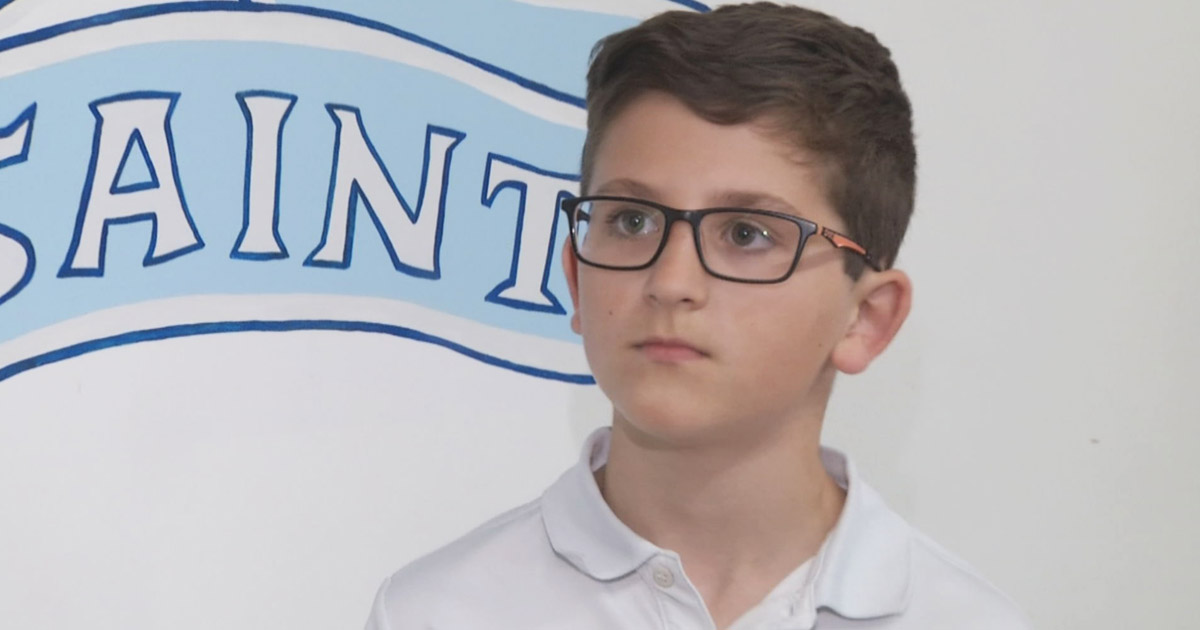 Principal Lisa Rhodus said, a computer teacher was eating a muffin and could not breathe. "All of a sudden she starts doing the universal choking sign, which I see. I get out of my chair, take off my phones, and I ask her if she is choking," said Dylan Paul, student.
Dylan performed the Heimlich maneuver on the teacher. "What I did was I propped right up at the sternum and then I would pull back. And then somebody else, the other kids in my class went to go get teachers to help, but when they got there I already, um, she had already stopped choking," Dylan said.
The student managed to dislodge the muffin and save the teacher.
"She was grateful that he saved her," Rhodus said. "I'm just so proud to think that he was able to react in the situation that could've been very scary for fifth graders. It's a scary situation and reacted so quickly and we are very proud of him."
Rhodus said the student's mom is a nurse but the student saw the maneuver on YouTube.
"There's this YouTuber, Jaiden Animations. She made a video where she gave information on how to do the Heimlich maneuver," said Dylan Paul, fifth grader.
Dylan was so happy that he could save his teacher's life, who has helped him so much.
"I am very thankful for what she has done for me. So I think it kind of made it even," Dylan said.
The teaxher whose life he saved Karen Renko, said about Dylan. "I am so thankful to have had Dylan in the room at the time. His presence of mind and willingness to step up and help shows that he is wise beyond his years. Dylan is a real live hero."