If you're searching for the cutest exchange caught on a baby monitor then this one is going to be THE one.
Every mother is said to possess a third pair of eyes at the back of their heads to keep track of their babies and now with the help of gadgets like baby monitors their jobs are so much easier.
Baby monitors are absolute new-parent essentials that give parents a lot of peace of mind with their sleep-training purposes. Parents use these devices to check in on their little ones when they wake up at night to see if they'll go back to sleep on their own without them checking.
36-year-old, Gloria McIntosh, a mother of six from Ohio, used her monitor to see if her 18-month-old, Greyson, was going to go back to sleep on his own, but what she saw next warmed her heart and those of the 4.7 million who saw the video she put on TikTok.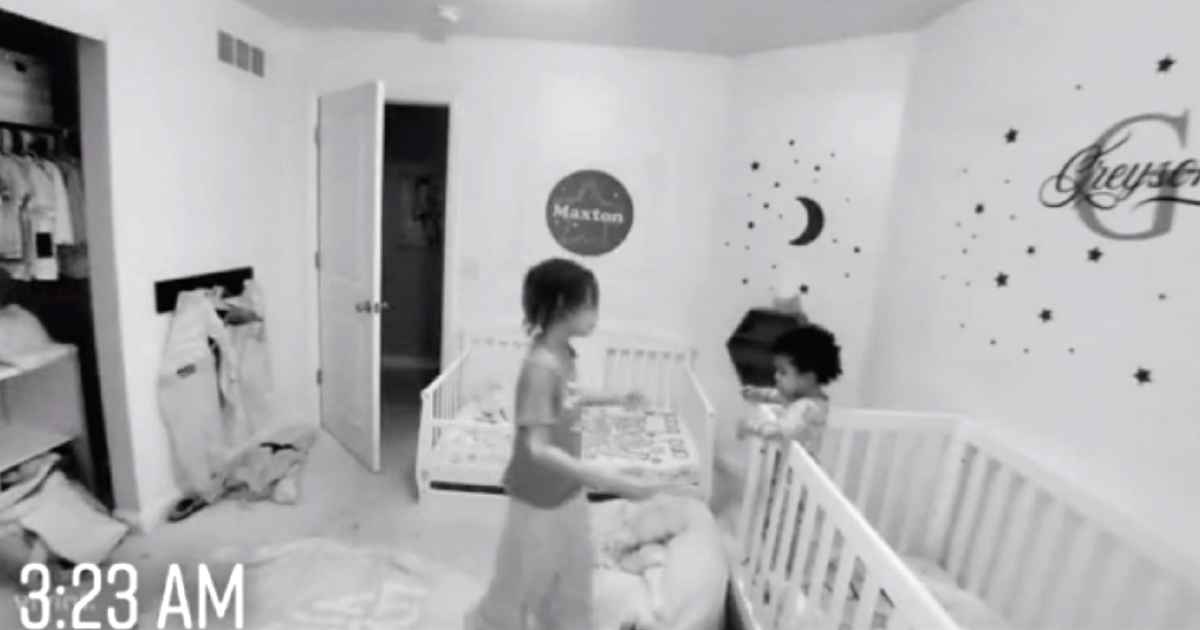 "I heard him fussing so I checked the camera to see if he would just fall back asleep," McIntosh wrote in captions attached to the video. "And saw his brother showing the best example of love and patience."
"Mason, 10, enters the baby's room, flips on the lights, and proceeds to lift Greyson out of his crib and play with him. He wipes Greyson's nose, reads him a book, and even crawls into the crib with him." She wrote, "He stayed with him for almost 30 minutes trying to get him back to sleep," she wrote. McIntosh said that she asked Mason why he did that and his answer blew her away.
"I eventually came and got the baby, and asked my son why he didn't just come get me," she wrote. "He said he wanted me to get some rest because I did a lot that day." She continues, "While parenting is not his responsibility, just the fact that he understood that he is his brother's keeper, and considered my long days as a mom, is much appreciated," she continued.
The fourth-grader really showed that he cares a lot for his younger sibling because he got out of bed at 3 a.m. to look after him. "I'm sure Mason was tired and cranky," McIntosh said. "He was woken up at 3 a.m. But how you saw him treat his brother is how he is. He steps up."
"I was smiling the whole time. He has a love for Greyson that is unspeakable. I can't even really explain it."