This adorable, little deaf girl has the cutest response to her dad's question about dreams. Science may not have an answer to this question yet but this girl's witty response nailed it!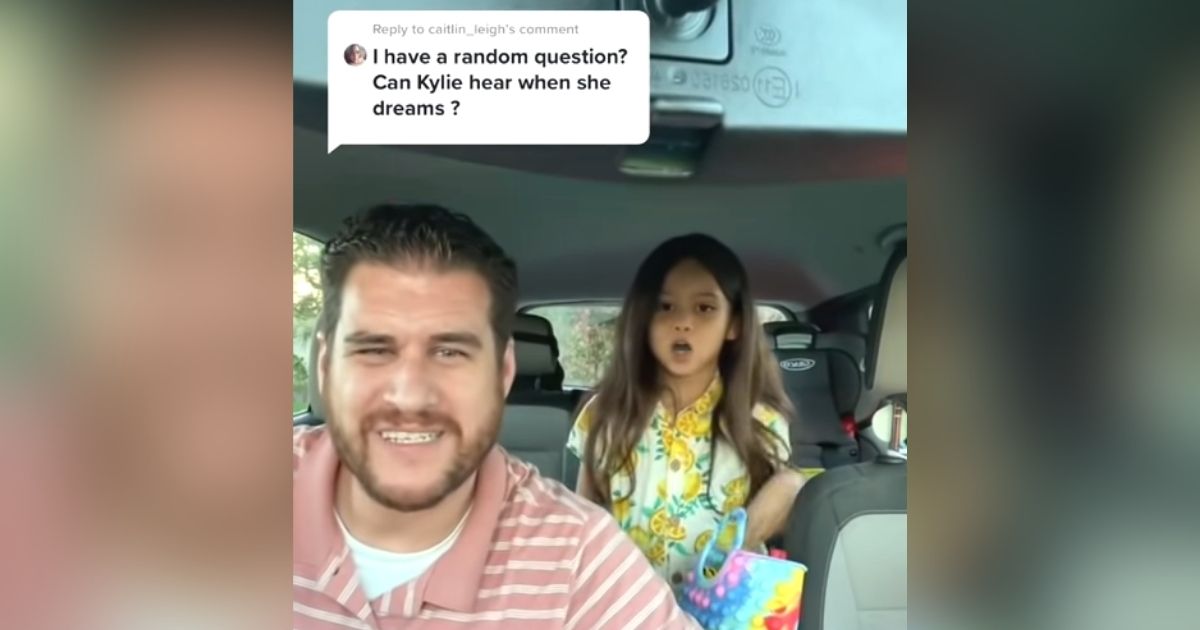 One's curiosity might be stirred by this intriguing question. This dad tried to answer this puzzling query. He has a young, adorable deaf little girl named Kylee. He attempted to answer this by asking her.
She said that "I'm deaf all the time. But everyone knows sign in my dreams." Her dad asked her again if indeed everyone knew how to use sign language in her dreams. She confirmed, "Yeah! that's cool!"
The video was uploaded in Tik Tok by her dad. The simple, short, and lighthearted convo between Kylee and her dad surely made their followers smile. Kudos to this father who obviously, helps his child to communicate and express herself confidently despite her physical limitations.