Firefighters have the toughest job on earth, apart from fighting fires, they have to deal with the scorching temperatures during the summer.
A Baltimore County kid and his family were able to cool off some fire fighters on the job. It began when Baltimore County fire fighters were called to the 4200 block of Cardwell Ave. about a residential fire at 2 p.m.
They were surprised by a young man there who brought them ice cream sandwiches. The family's act of kindness didn't end there, as they even brought a fan for them. The fire crew put out the fire in a couple of hours without any injuries.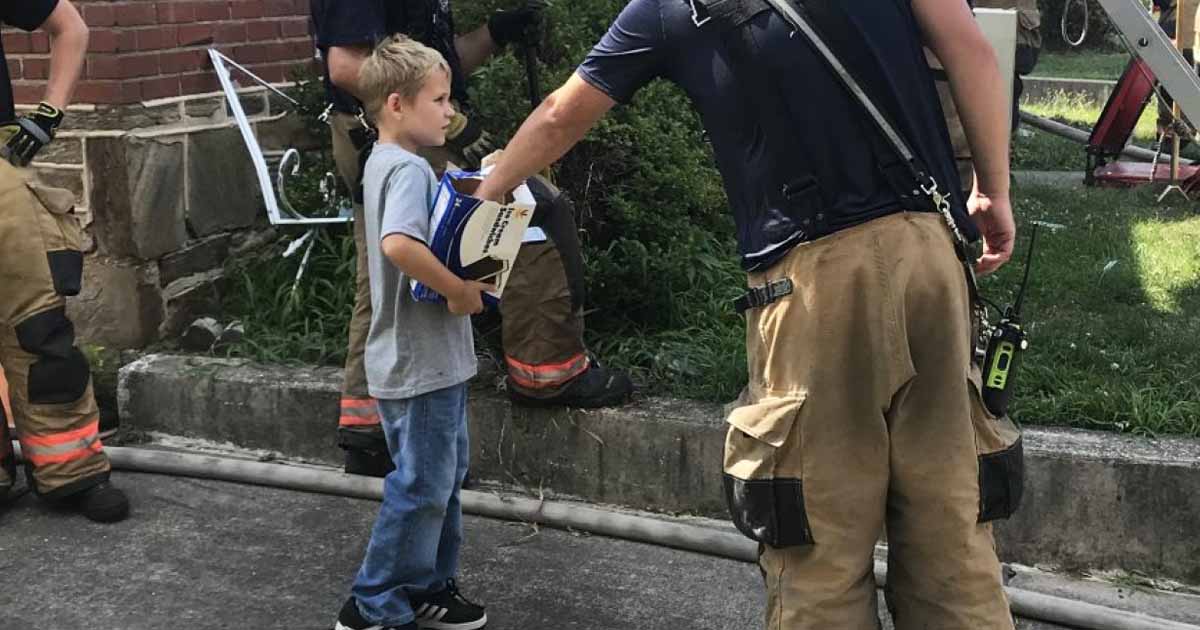 The heartwarming photo was shared by Baltimore County Fire Department on social media which got the boy and his parents many applauds and kind comments. The fire department said it appreciated the good deed, "We never cease to be touched and amazed by the support from our communities," said the department's spokesperson, Elise Armacost. "It's gratifying to know that people appreciate our work."
This young man provided ice cream sandwiches to #BCoFD crews working a #Fullerton house fire on a recent hot summer day. His family also brought out a fan to help firefighters cool off. #gratitude #community EA pic.twitter.com/szDvwb4kzy

— Baltimore County Fire Department (@BaltCoFire) August 9, 2019
This remarkable act of kindness from Baltimore County of feeding ice cream to firefighters is putting a smile on many faces today around the country.