A 7-year-old boy used his entire birthday money to feed the homeless on Thanksgiving.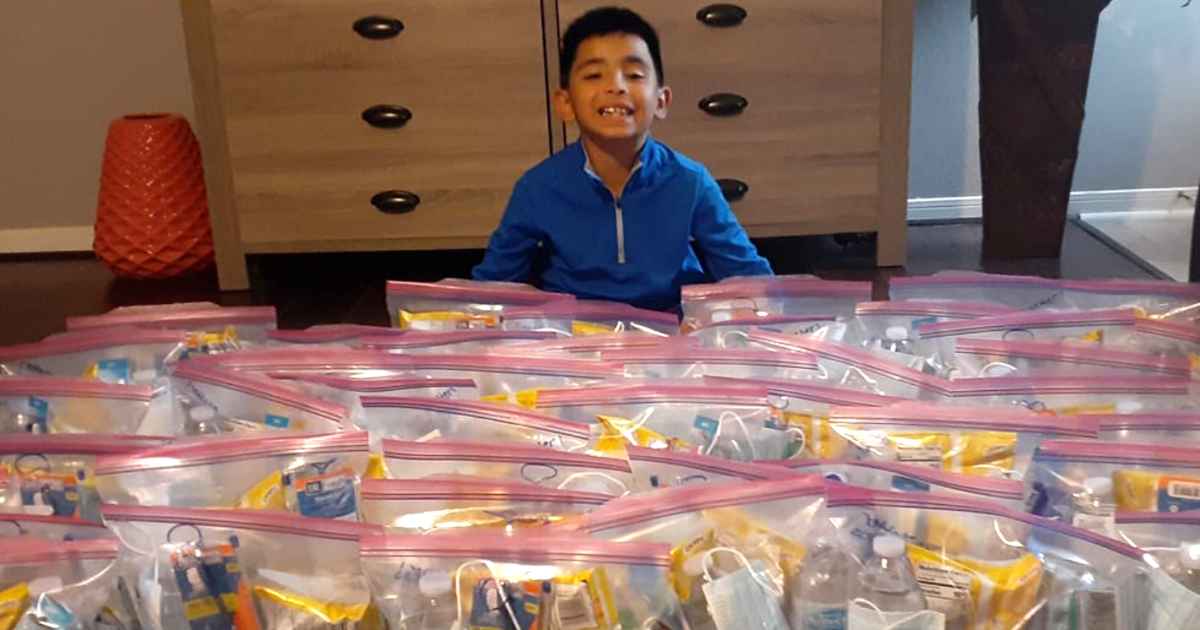 Dylan Virtudazo's birthday party was canceled in August 2020 because of the coronavirus and he wasn't sure how to spend the birthday money he got from a family friend, so he came up with the idea after his school teachers asked students their plans for Thanksgiving.
He asked permission from his parents Nancy and Irwin to use the money he received along with money he'd been saving to help the homeless. Nancy said Dylan used his savings to buy hygiene products and snacks choosing "the things he knew a needy person would need to feel good of themselves."
Family and friends helped fill 50 blessing bags that will be handed out to homeless people on Thanksgiving Day. Nancy Virtudazo and her children drove to homeless shelters on Thanksgiving and delivered the bags, when one of the recipients found out Dylan was the brain behind it all, they cried, which made everyone in the car cry as well.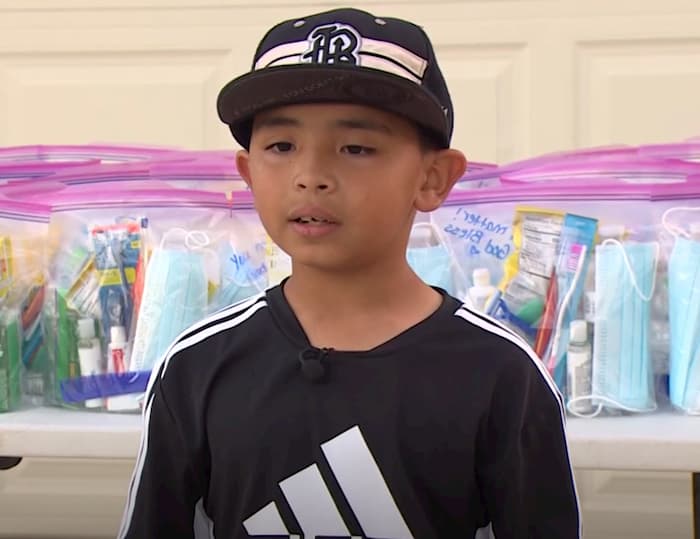 "We asked him, 'what made you think of helping the needy?' He replied, 'God just made me that way,'" Nancy told us.
"I pray this story never ends and he continues to lead his generation by example," she said. "If we want a better future for our children, we need to continue to water the seed God put in their hearts."
Homelessness is a real issue in our country right now and we have been taught by the word of God to help the poor and be kind to those who have nothing.
This young man has been raised right by his mother and father and has done such a wonderful thing at Thanksgiving. God bless him and his family for being an example to all of us with their kind and loving hearts.