A teenager was riding his tractor on a cherry orchard in Washington when a helicopter hit powerlines and crashed on to it leaving the pilot fighting for his life.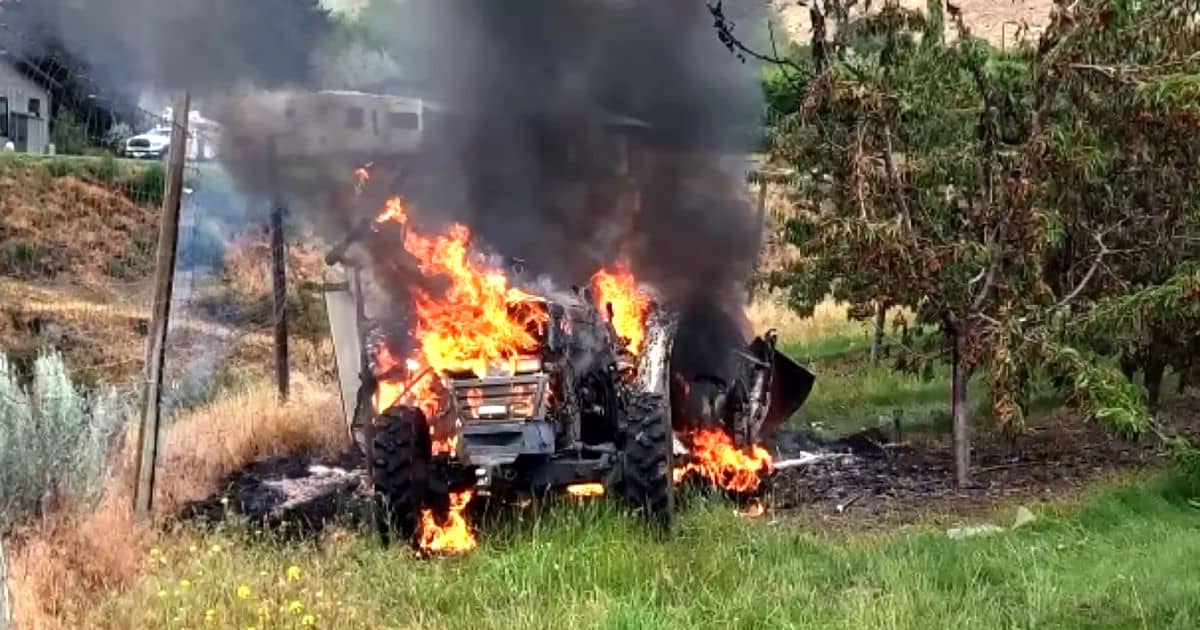 Logan Schneider was "blowing cherries" to dry off the fruits when the terrifying incident happened . The helicopter barely missed him but was stuck on his tractor.
The 19-year-old young man was wearing noise-canceling headphones as the helicopter crash landed onto his tractor. "I looked up and that's when I saw it," he said. "As soon as I saw it coming down on me, I was like, 'Oh no, this is gonna hit me.'"
Schneider was pinned up against the steering wheel with the helicopter next to him. The young man freed himself and then helped rescue the 39-year-old pilot who was hanging upside down in his harness.
Schneider said that he heard the pilot screaming and there was fire everywhere. Cori Johnson, the pilot, was the only person in the helicopter. Firefighters found the tractor and helicopter both on fire.
Praise God that Schneider and Johnson were both fine and escaped with just a few scratches. They were taken to the hospital with non-life threatening injuries.
Schneider recently graduated from high school and wants to become a pilot in the future. He said after the incident, his dream remains unchanged. "I still want to be a pilot," he said.
"I feel like I always have someone watching over me, God's watching over me, protecting me. And you never know when it could be your last moment."