The super talented violinist Karolina Protsenko mesmerizes people during her street performance on Demi Lovato's 'Warrior.'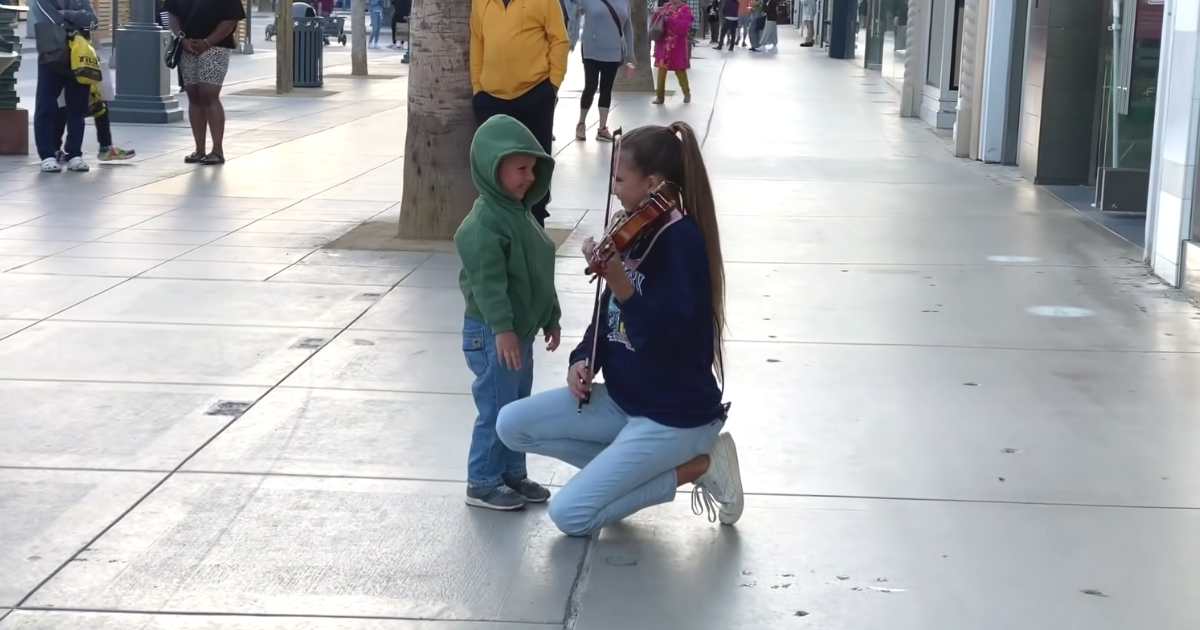 Karolina is a real genius on the violin and loves music, her expressions tell us just how much music means to her.
During her performance today a little boy came up to her and started dancing and kissed her in the middle of her performance.
That little boy is none other than Karolina Protsenko's younger brother Leo.
What a beautiful moment the brother-sister duo share in this incredible performance today, we absolutely loved it!