In a quiet neighborhood in Texas, an unexpected visitor, 12-year-old Shayden Walker, rang the doorbell of Brennan and Angel Ray, his neighbors. Using the home camera, Shayden opened up about his troubles with neighborhood bullies and his longing for friendship.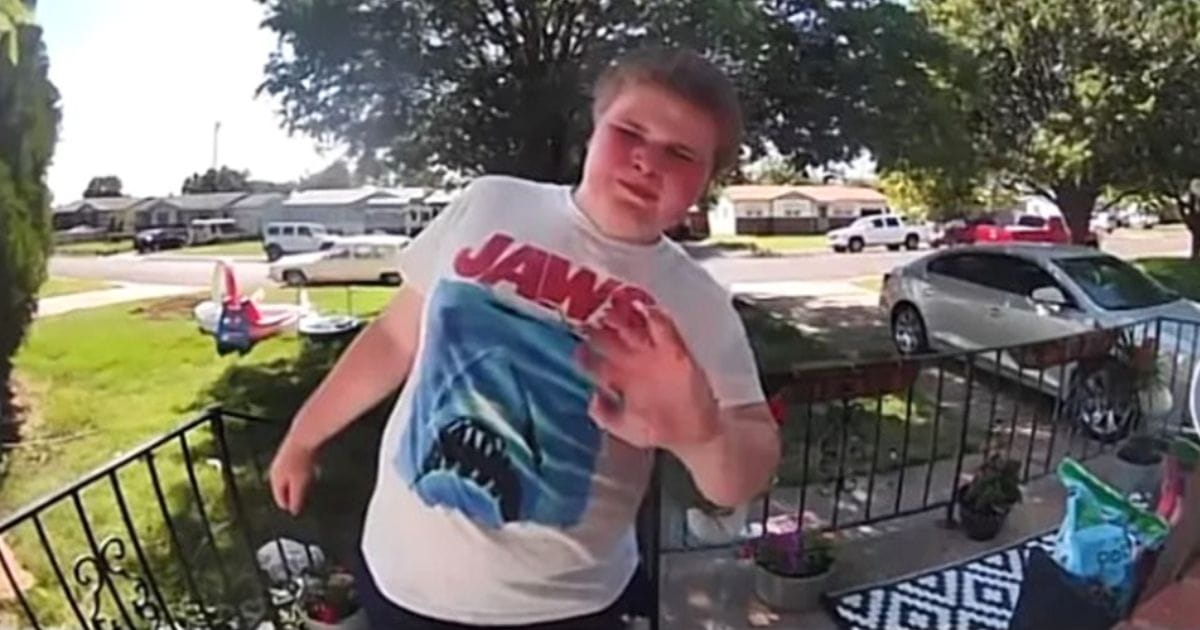 "I just wanted to see if you, if you knew any kids around like 11 or 12 maybe cause I need, I need some friends. Like really bad," Shayden candidly shared. The boy's honesty and vulnerability tugged at the heartstrings of the Rays, who were moved by his pleas for companionship.
Touched by the conversation, Brennan posted the interaction online which quickly captured the attention of netizens around the globe. "I think everybody can feel it. He's begging for someone, he's calling out for some help," Brennan told Inside Edition. The post garnered over 10 million views and the outpouring of support for Shayden was overwhelming.
Social media users applauded Shayden's courage and even offered friendship. "How brave," one comment read. "I'd be his friend," said another.
Driven by compassion, the Rays decided they couldn't sit idly by. "We were both getting emotional over it and we were like, we need to do something," Angel shared. They reached out to Shayden and his family, turning an online interaction into a real-life connection. They invited Shayden over, where he bonded with their 2-year-old daughter, touching the hearts of both Brennan and Angel.
The viral post sparked an outpouring of support, not just in words but in tangible ways. A GoFundMe account was created for Shayden, raising an astonishing $40,000 in 24 hours. Demonstrating an altruism far beyond his years, Shayden decided to share his windfall, donating a portion to Ukrainian war relief and to tornado victims in the United States.
Struggling with multiple diagnoses including autism, oppositional defiant disorder, bipolar disorder, and ADHD, Shayden had often found it challenging to connect with people. His mother, Krishna Patterson, feared that the viral video would expose Shayden to more bullying.
Shayden, from being isolated and bullied, found himself surrounded by an abundance of friends, not just locally but from across the globe, including places as diverse as Hawaii, China, Australia, and England. Shayden's journey has taken him from despair to confidence, with the young boy stating, "My confidence has gone through the roof."
"Be kind to one another, tenderhearted, forgiving one another, as God in Christ forgave you." Ephesians 4:32