This 10-year-old boy was caught on cam passionately preaching about God. He encouraged people to "go to church, read the word."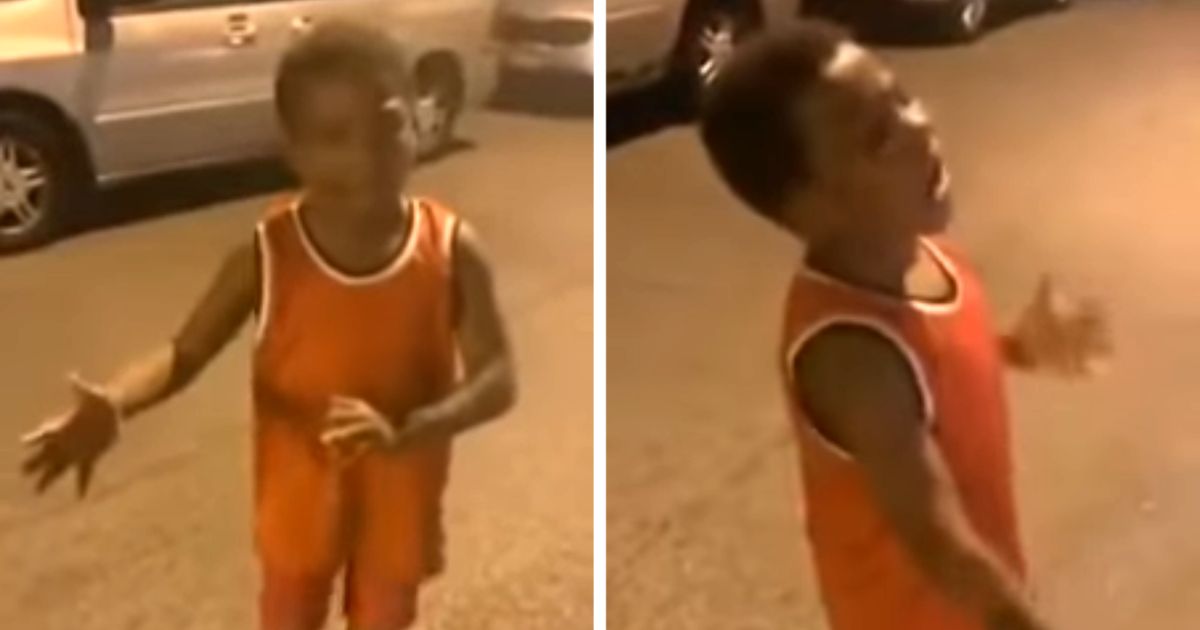 Brix, the young boy in orange shirt and shorts, passionately preached the word. He was shouting at the top of his voice making him, I think, "one of the most passionate young preachers" we have now.
His video has gone viral with more than 84K views on YouTube alone. It has hundreds of comments and thousands of likes on Social media.
Little Brix reminded people "when you know you are not doin' right, you gotta do right." He also challenged his listeners about the choice they needed to make. He said, "Would you rather go to hell or would you rather go above?"
He also quoted several verses from the famous Psalm 23. He started with verse one, "The Lord is my Shepherd. I shall not want." He went on to explain that, "Why would we want when we already have what we need? Because of the Lord." He added verse four, "Even though I walk through the valley of the shadow of death, I will fear no evil, for you are with me; your rod and your staff, they comfort me."
He encouraged people "to worship God, get the word of Jesus…we gotta walk…to the foot of Jesus Christ. He then shouted, "You probably don't know me, but I walk on God's ministry!" Such powerful words from a ten-year-old kid. Indeed, great things come in small packages.
But, he was still far from over. He ended his intense preaching with a worship song. He repeatedly sang, "Oh, Jesus Christ…"
Kudos to the parents/guardians of this young man, who have trained and taught him love for God and His word at a young age. For sure, this young man has a bright future ahead of him. Let's pray for his passion for the Lord to increase as time passes by so that more will come to love and know the God he loves and serves.
"Keep this Book of the Law always on your lips; meditate on it day and night so that you may be careful to do everything written in it. Then you will be prosperous." Joshua 1:8