A remarkable incident of a brother's protective instincts for his sister was witnessed when Bridger Walker deliberately stood in front of his sister even as a charging dog approached.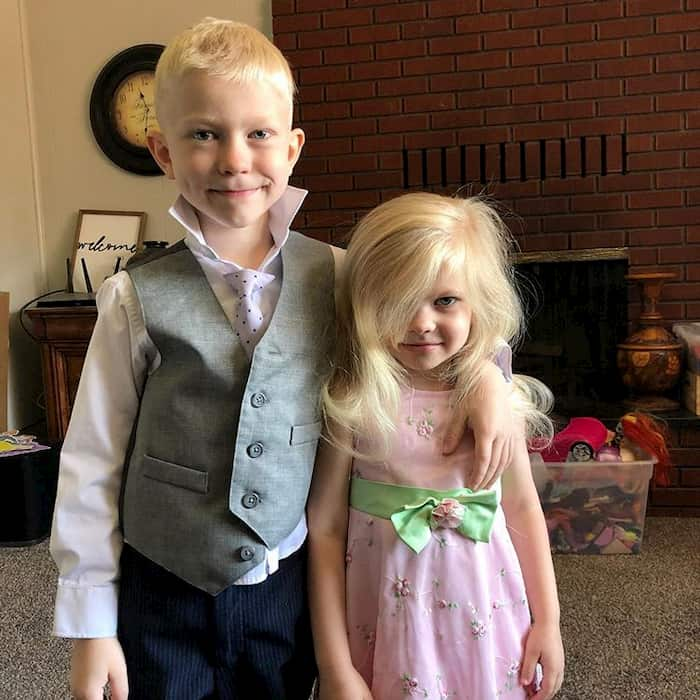 After he was bitten many times on the face and head, he grabbed his sister's hand and ran with her to keep her safe.
Bridger ended up getting 90 stitches on his face, he said, "If someone had to die, I thought it should be me," he told his aunt Nikki, who posted the story on Instagram.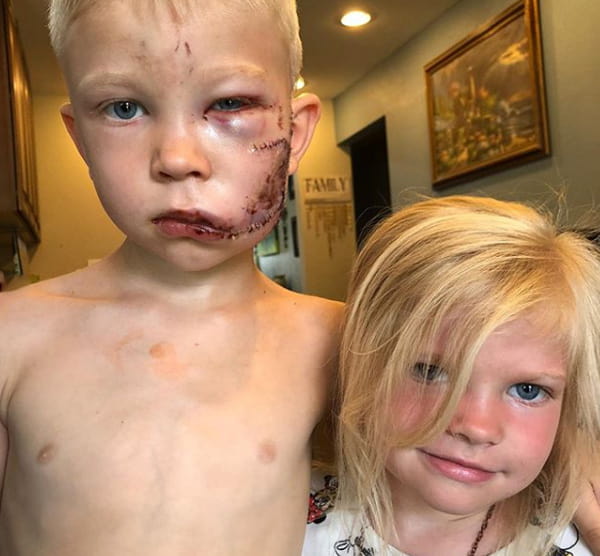 Nikki shared photos in the hope of reaching his favorite heroes to give him some encouragement as he recovered. "My nephew is a hero who saved his little sister from an attacking dog. He, himself, took on the attack so that the dog wouldn't get his sister. He later said, 'If someone was going to die, I thought it should be me.' He got home from the hospital last night. I know it's a long shot, but I'm reaching out to the Avengers and other heroes so that they can learn about this latest addition to their ranks."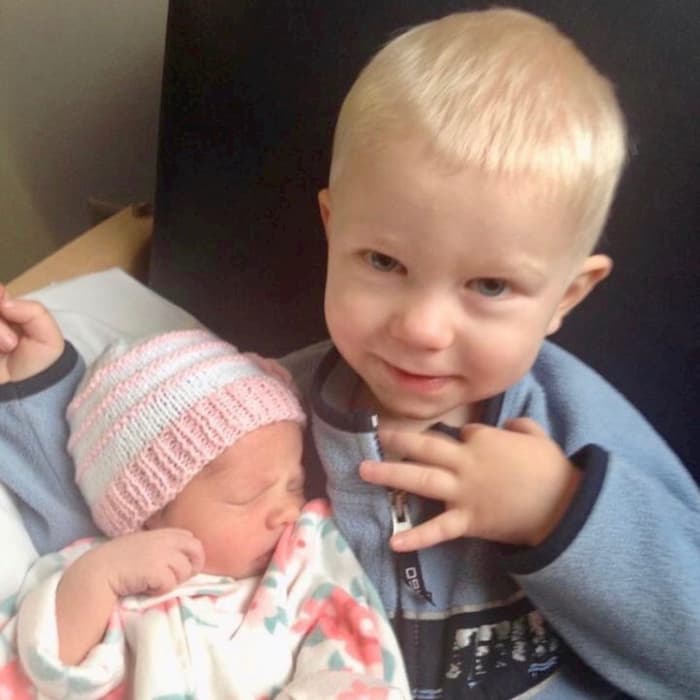 Bridger is in good spirits and added that the family is not angry at the dog or its owners- Nicole.
"I'd also like to mention here that the dog's owners are really great people who have been nothing but kind to Bridger and his family," Nikki added in the post.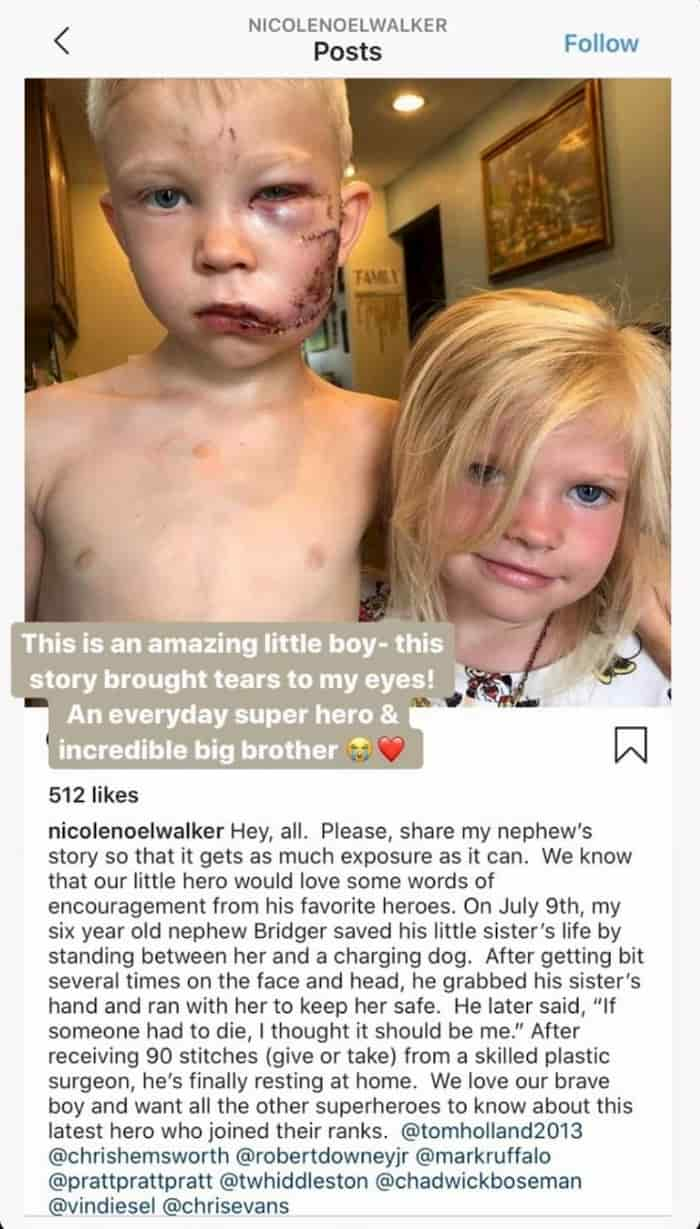 "We feel no resentment towards them at all, and if anything there's only been an increase of love between our families as a result of this incident."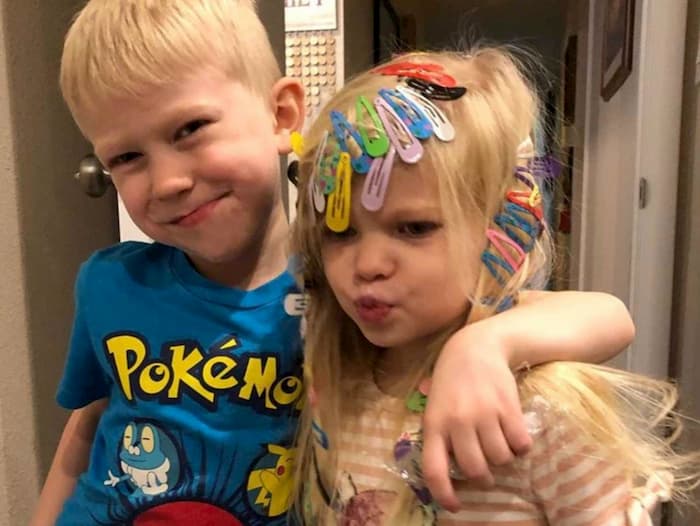 What Bridger did for his little sister was out of pure love and concern, a big brother's protectiveness for his little sister.