It is always a happy and delightful moment for a parent when their children call out to them as 'mama'/ 'papa' for the first time.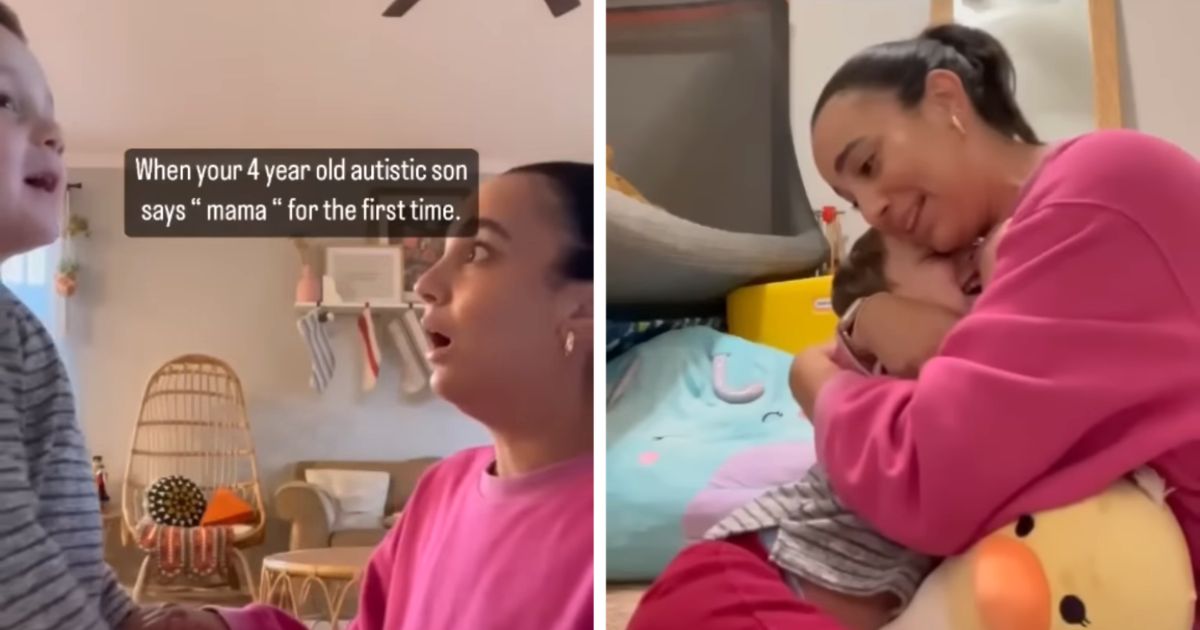 In this video, a young mother is seen visibly shocked and surprised when her 4-year-old son who has autism, finally was able to say the word 'mama' and recognised who he is referring to as his mother.
The mother of the boy just could not believe it and her jaw dropped when her boy said 'mama' promptly at her request as she records the wholesome moment on camera. She then asked her son to repeat what he was saying, to which he complied with delightfully.
Wide-eyed and visibly emotional, the mother could hardly contain her joy and pulled him in, into an embrace.