Most brides cherish the tradition of their father walking them down the aisle. For Ivy Jurgensen, this was a dream she couldn't fulfill due to a traumatic past involving her father. Instead, she reimagined this tradition in a way that celebrated the men who truly protected and stood by her.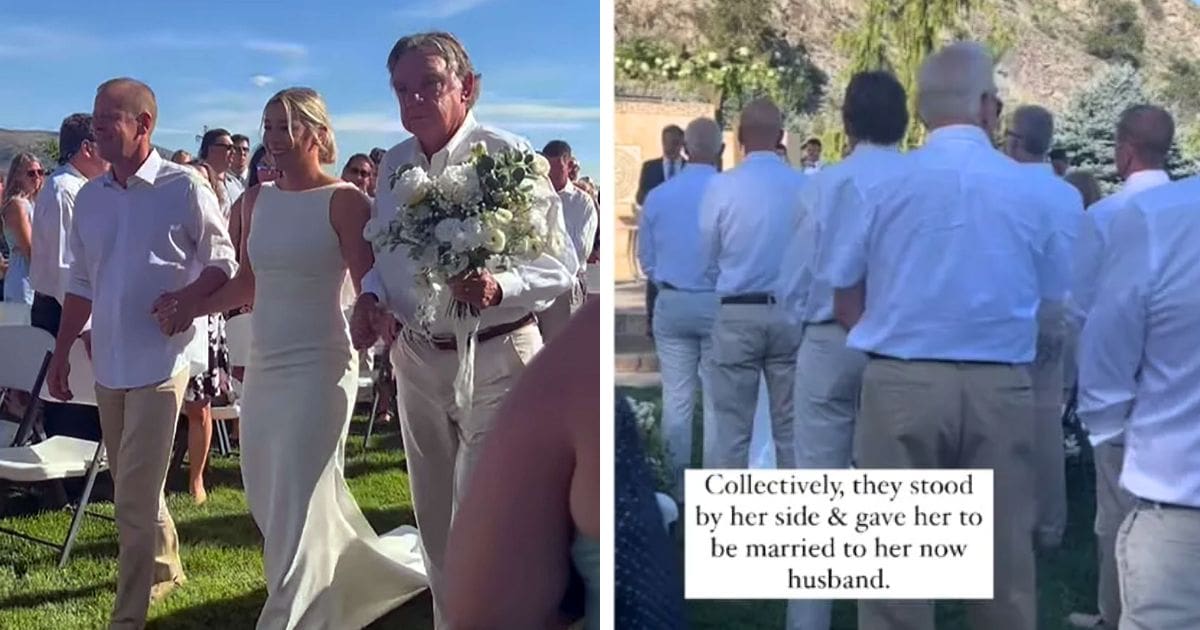 Ivy grew up distrusting the police. But everything changed when she met a kind school resource officer. She confided in him about the abuse she endured at home, and he became her pillar of support. It was this officer's unwavering kindness that inspired Ivy to choose a career in law enforcement.
Her father's dark history, leading to his imprisonment for severe crimes against a child, shadowed Ivy's childhood. But throughout these tough times, she found her strength in 15 amazing men who assured her she was never truly alone.
On her wedding day, Ivy decided to honor these protectors. Instead of the usual one, she had 15 men walk her down the aisle. From family members to childhood coaches, each of these men had been a beacon of hope and protection in her life. This touching gesture moved everyone present, bringing many to tears.
One message from someone who had faced a similar ordeal stood out: "To all the good men out there, you don't need to share blood to be a father figure. The love and respect you receive in return is infinite."
Ivy's unique wedding moment became an internet sensation, offering hope and strength to many survivors worldwide. By sharing her story, she wants others to know that traumatic experiences don't define a person. Ivy is now channeling her life journey into a book to help others heal and move forward. Her message to everyone is simple yet powerful: "My trauma shaped me but didn't define me."
Ivy's wedding walk serves as a beautiful reminder of the strength found in supportive communities and genuine relationships.
"Though my father and mother forsake me, the LORD will receive me." Psalm 27:10