The internet can't stop buzzing about this viral story where two brothers got united after spending more than 20 years apart.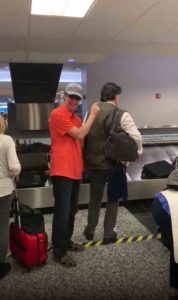 The moment was captured on video by Isabel Godoy, when the two brothers were reunited at an airport in Anchorage, Alaska. It was Godoy's father who surprised his brother while the two were traveling to Alaska to visit their cancer infected mother.
The video shows Godoy's father sneaking up near his brother, who is seen waiting for his luggage at baggage claim, her father waits for his brother to notice, and after a long 26 seconds, Godoy's uncle turns and notices her dad and they embrace for the first time in more than twenty years.
My dad hasn't seen his brother in over 20 years. This is my dad surprising him at the airport.🥺❤️ pic.twitter.com/Dp04AbjCAb

— Isabel Godoy (@isabel_10g) July 25, 2019
The two brothers had traveled to separate parts of the world about two decades ago and weren't in touch since. Godoy's father was going to catch a flight to Anchorage that would arrive a few hours before his brother in hopes of surprising him.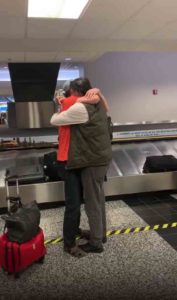 Hope these two brothers now spend a lot of quality time with each other and their families. No wonder this amazing video has been seen 6 million times on Twitter and still counting.