When a mom met the man who helped save the life of her son in a burning car accident rescue, she couldn't control her emotions.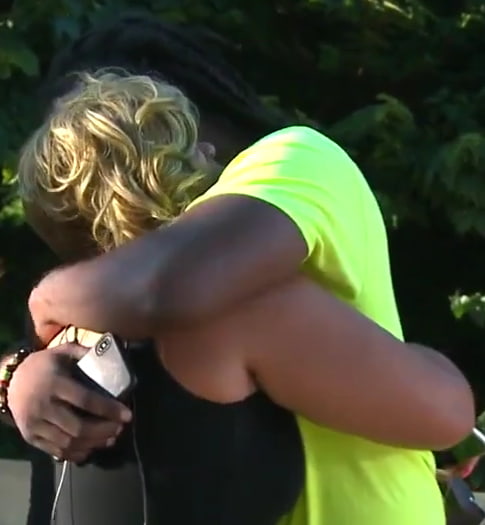 Antonio Morgan
Antonio Morgan is being hailed a 'hero' after he saved the life of a young person whose car went out of control.
23-year-old Kielen Robinson's car crashed into the cement median while driving down the interstate in St. Louis and his vehicle burst into flames while he was still inside.
Bystander Antonio Morgan rushed to the rescue and saved his life with his 14-year-old son filming the whole incident.
The rescue
The rescue was far more dangerous than it appeared as flames erupted from the engine even as Antonio desperately tried to pull Kielen Robinson out of the car.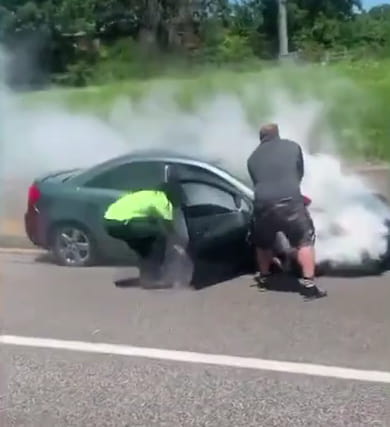 Antonio and Kielen were in serious danger, but the elder man was determined to get the young boy to safety. "I am pulling. He's not coming. I saw his seat belt. The smoke was right there in my face. I unhooked his seat belt and pulled him out," the Good Samaritan recalled. "Those flames started right after the smoke. It was hot."
Miracle escape
It was truly the hand of God that Antonio managed to get Kielen free without suffering many injuries. "That last pull, I was out of energy," the hero recalled. "I was rushing. My adrenaline was rushing, man."
23-year-old Kielen Robinson is alive and well today and only suffered a scratch to his finger. His mom, Kim Johnson, broke down in tears when she got the chance to meet the man who saved her son. "If he would not have been persistent… my son would be dead right now and I would be planning a funeral," she said.
"My guardian angel saved my baby. This man, hallelujah, thank you, Jesus."