This kind gesture shown by an Alabama bus driver is winning the hearts of thousands of netizens, when he bought McDonald's breakfast for all of his elementary school students.
It was a cold and snowy day, when icy roads delayed the school's opening, so the generous driver decided to buy breakfast for all the students so they would not go hungry.
In a post shared by administrators of Montevallo Elementary School on their Facebook page, they shared the story of Mr. Price's act of kindness, "Mr. Price, one of our bus drivers, truly demonstrates the spirit of Christmas! On Tuesday, when school was delayed due to icy roads and we weren't able to serve breakfast, he purchased biscuits from McDonald's for his entire bus of students! What a kind act that our students will forever remember! Thank you, Mr. Price, for making a lasting impact in the lives of our students!"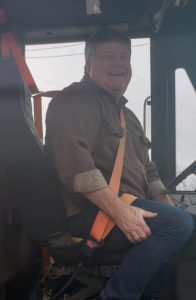 The school's Transportation Coordinator Rick Vines says he got a call about what the bus driver had done, as the story was becoming viral on Facebook. He said, "The parents were told that breakfast would not be served because of how late we were getting to school. My understanding is that he bought 30 to 40 biscuits so yeah I would say he probably bought it for every child that rode the bus."
This is so inspiring and encouraging that a school bus driver can have such a kind heart towards the children in his bus, we salute Mr Price.