A cab driver's inspirational story is a breath of fresh air in a world full of selfish and money-minded people.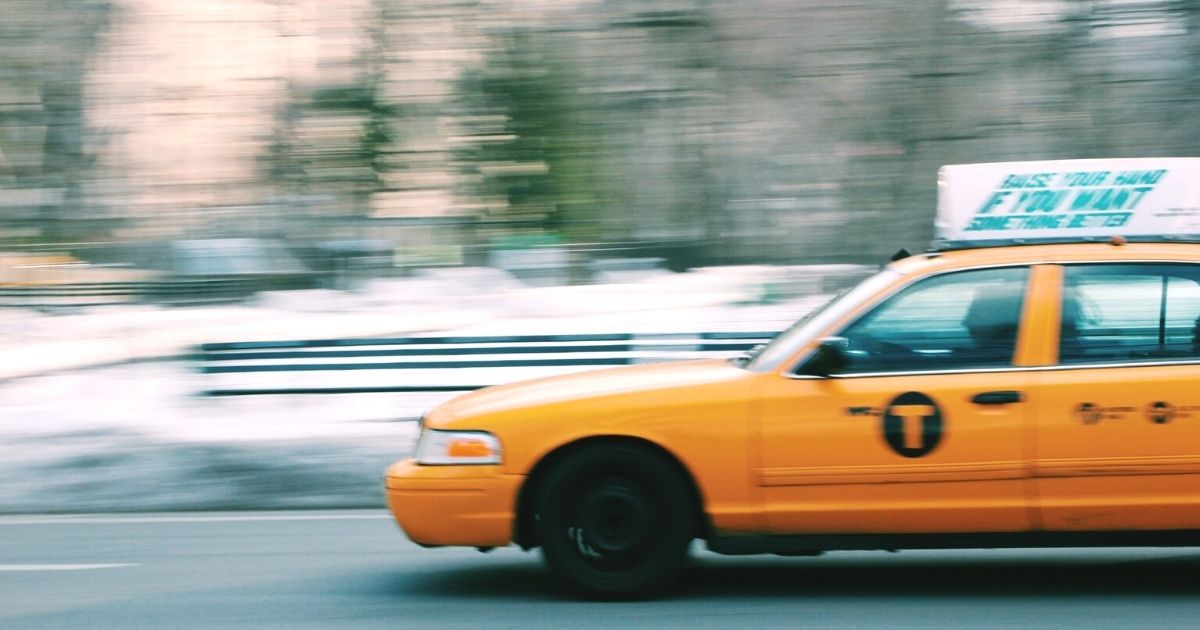 It was just another fare but it turned out to be something more powerful and big than it seemed. The passenger was an elderly lady in his cab who was most likely taking her last drive ever. The cab driver felt his life was enriched after the 2-hour ride ended.
Cab drivers are extremely busy people throughout the day picking up clients, and this one too was completely exhausted by the time it was his last ride. He pulled up to the house and honked, but nobody came out, and it was after a while when he went up to the door and rang the doorbell.
The elderly passenger
An old lady answered and said she was coming to the door, then he heard sounds of shuffling feet and something being dragged to the door. The door was finally opened and the house looked as though no one had lived there in years, and as if it belonged to another era.
It was barely furnished and all the furniture was covered in sheets. The house seemed as if she wasn't coming back to it anymore. The old woman asked the cab driver to carry her suitcase and after he'd done that, he even helped her walk. When she thanked him, he said, "It's nothing. I just try to treat my passengers the way I would want my mother to be treated."
After she got in, the cab driver got antsy to get to where she wanted to, the woman asked if he would be willing to drive downtown. He replied saying it wasn't the fastest route which meant it would be expensive, she said something that touched him profusely, "Oh I 'Oh, I don't mind,' she said. 'I'm in no hurry. I'm on my way to a hospice."
A memorable ride
He realized it was her last drive and he saw her fighting back the tears in the rearview mirror. "'I don't have any family left and the doctor says I don't have very long." He was taken aback by that statement and he quietly reached over and shut off the meter.
He asked her, "What route would you like me to take?" and for the next two hours, they drove through the city. She showed him various phases of her life as he would pull up in front of a building where she had once worked as an elevator operator. Then they slowed down in front of a particular building, that held memories for her. They would sit staring into other buildings as he watched how her eyes would light up looking at them.
They drove through the neighborhood where she was welcomed as a new bride and then she would reminisce in front of a furniture warehouse that was a ballroom year ago, where she would go dancing as a teenage girl. After some hours, she declared, "I'm tired. Let's go now." They drove silently to the hospice house where two orderlies came out to the cab as soon as they pulled up.
An important lesson
She opened her purse, rummaging for cash when she asked him, "How much do I owe you?" He said, "Nothing." To which she said, "You have to make a living," she answered. "There are other passengers," he kindly stated. He bent to give her a hug when she responded, "You gave an old woman a little moment of joy."
This ride transformed the cab driver to think how different it would have been for the old woman had he driven off or ignored her call. Would she have got an angry cab driver or a narrow-minded one? Life isn't made up of big moments but of little everyday moments that we are to enjoy.