Julian Worsham, 6-years-old, from Oregon was born with dwarfism and as such, things for him had to be specially customized to cater to his needs.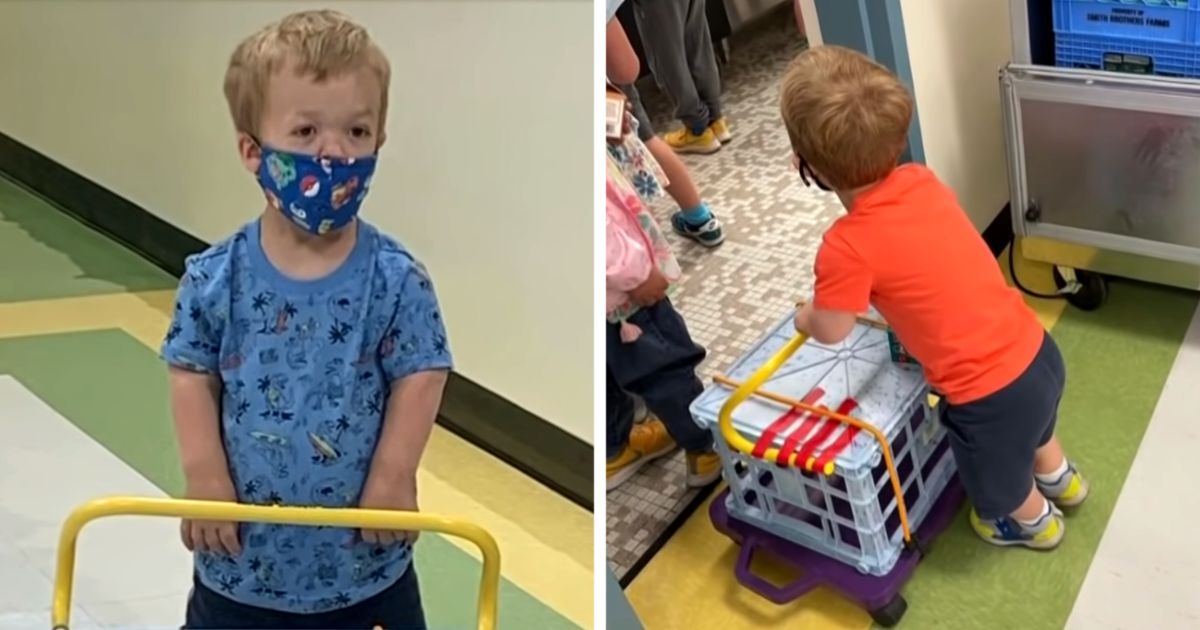 He is a first grader at Bethany Elementary school, Oregon who likes Super Mario and Taekwondo. However, being in a school not made for his size, meant he had to face several difficulties and adjust to it accordingly. One such difficulties was getting his lunch from the cafeteria.
That was when the cafeteria lunch lady saw him struggling and decided to get him some help from her husband who is a metal fabricator.
Enedelia Mottram, the lunch lady, knew just what the young boy needed. She took the help of her husband to make a mobile cart that would help Julian to get around the school easier and in style. The cart was tastefully designed, complete with flames, a personalized license plate, and a built-in step stool.
The boy's mother, Heather Worsham had just forgot about the cafeteria while making sure her son had all the other things he needed to attend classes. So when the kind couple came along and got her son the mobile cart, she was left in tears.
"They took the time to get those license plates with his name, which is just like, they just really put a lot of heart into it. So when I saw it, the first thing I saw was actually a picture of James and his team who made the cart and I cried. It's just such a sweet thing," Heather said
"There's just wonderful people in this world that, you know, they have their eyes open. They're seeing needs that need to be met and they're meeting them. So I hope that other kids can get their needs met through this," she added.