With the advent of the internet and hectic lifestyles, not many people are spending time reading, which is really important for us.
If you still aren't convinced about the importance of reading and want to know how it can benefit you, then you should listen to a 4-year-old child's thoughts on the matter.
Caleb Stewart is not old enough to enter kindergarten yet but he has a career carved out in motivational speaking already.
Known as "Master Caleb," and his sister as "Queen Olivia," they both are the faces of what "Brilliant Little Leaders" should be like.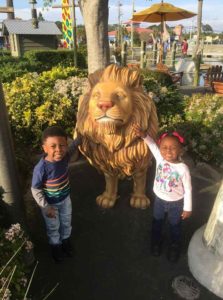 They both are into motivation and inspiring others "to dream big and believe in themselves." Caleb has gone on to the next level by taking to a new stage — the table of a library.
The little boy recently gave a speech on the importance of reading which was so powerful. He stood in front of middle school teachers and delivered his speech for back to school training.
A viral Facebook post of the 4-year-old's speech has attracted 5 million views.
He says that he personally reads every day and that he loves the adventure of reading and it has made him smarter and strengthened his vocabulary and language skills.