Hollywood actor Dennis Quaid, known for his roles in "The Rookie" and "A Dog's Journey," has openly spoken about his journey from addiction to a relationship with God. In spite of the challenges that come with openly expressing faith in an industry not particularly known for its warmth towards religious discourse, Quaid has stood firm.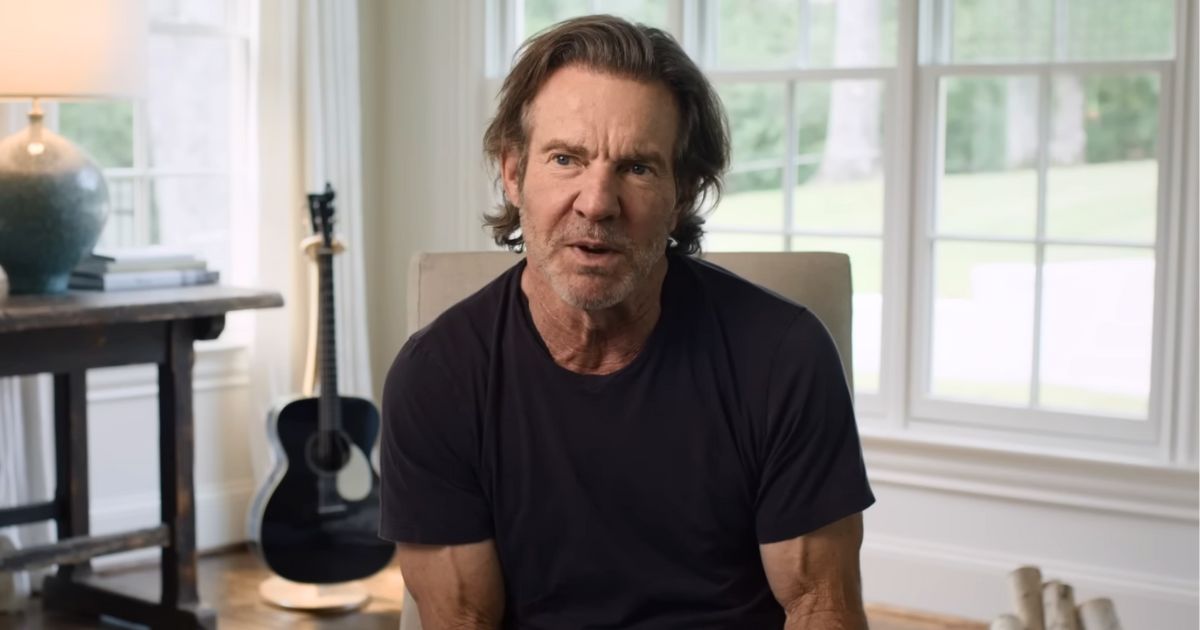 Quaid recounts his early days as a Baptist, his descent into addiction, and a profound "white-light experience" that eventually catalyzed his spiritual awakening. His spiritual exploration led him to read various religious texts. However, he found himself consistently returning to the Bible.
Quaid shares, "I started reading the Bible again. But I also read the Bhagavad Gita. I read the Dhammapada. I read the Koran. And I went back, and I read the Bible again, for, like, the second or third time. And I was really struck by the red words of Jesus." His renewed focus on the teachings of Christ was instrumental in fostering a personal relationship with Jesus.
A highlight of Quaid's life today is his love for his children and the joy he finds in being a father. He humorously considers himself a "dorky dad," underscoring his commitment to his family.
Additionally, his marriage to Laura Savoie holds a special place in his heart. "Laura's the love of my life," he said. "We have a bond with one another that I never had with anybody else before. Yeah, God is in the relationship, for one thing, which I've never had a relationship like that before."
Quaid's story is one of resilience, overcoming addiction, and a return to his Christian roots. He considers himself "grateful to still be here" and "grateful to be alive." For Quaid, the journey towards sobriety was a critical turning point in his life.
"I remember going home and having kind of a white light experience that I saw myself either dead or in jail or losing everything I had, and I didn't want that," he recalls. His sobriety sparked a reconnection to his faith, which filled the void left by addiction.
Quaid's journey has culminated in his new album, "Fallen: A Gospel Record For Sinners". The album is reflective and introspective, filled with hymns reminiscent of his Baptist upbringing. "The songs are self-reflective and self-examining, not churchy. All of us have a relationship with God, whether you're a Christian or not," Quaid explains.
With a successful career, a loving family, and a strong bond with God, Dennis Quaid is the happiest he's ever been.
"Seek and you will find; knock and the door will be opened to you." Matthew 7:7, NIV