Atlanta, Georgia native Callie Day wowed audiences on the greatest talent platform on earth, America's Got Talent with a mind blowing rendition of "Up To The Mountain."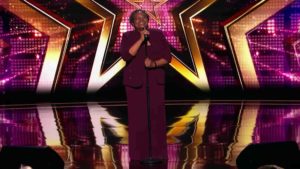 Day's backstory is an interesting one, she recalls that her happy place in life was always singing. She wanted to perform as a singer all her life, but never got a chance to do so. But now she is on the biggest platform to showcase her talent and she is giving it her best shot and is trying to to win it because it may be her last chance.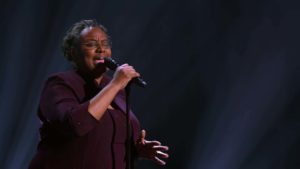 Howie Mandel opened the performance by asking her how she was, Day replied she was blessed, to which Mandel said that they were blessed to have her. She performed a beautiful cover of "Up to the Mountain" which moved the judges and audience to give her a standing ovation. This was a real gem of a performance and we hope and pray that she makes it right through the competition.