God's protection for his children is promised in the word of God and it keeps us from all harm- yes, all harm. Even if it means being saved in the nick of time from being crushed by a semi-truck just like this woman was.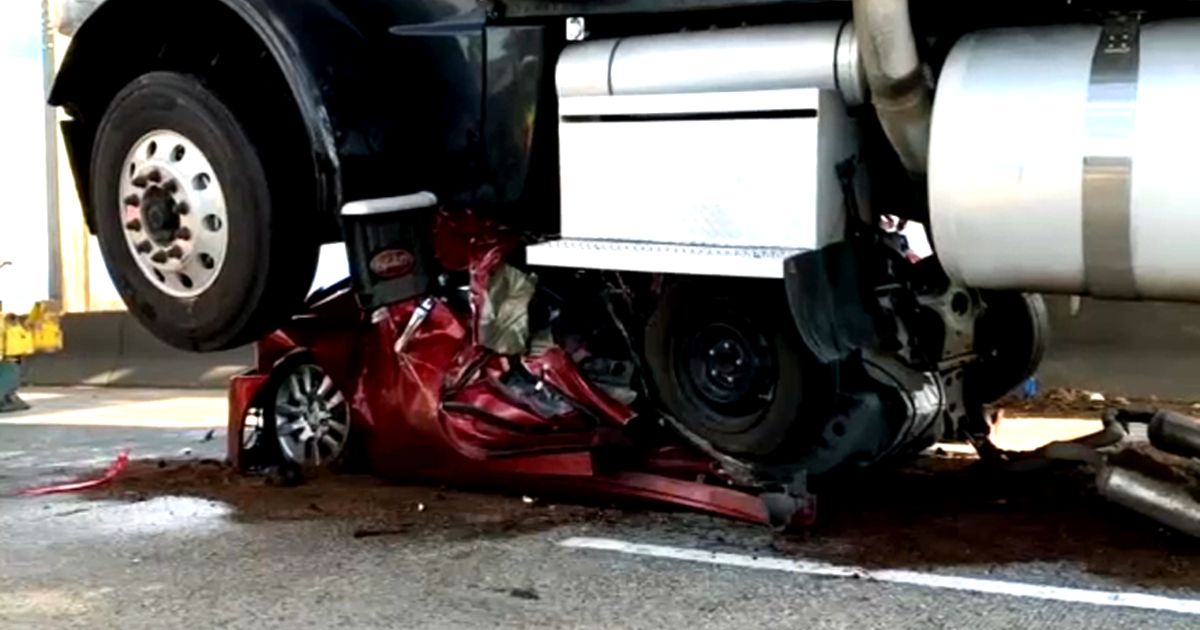 An incident that is being nothing short of a miracle happened when a Washington woman was saved from being crushed under a semi-truck on the Skagit River Bridge. Troopers cannot believe that the woman got up and walked away from there with just a few minor injuries.
Rocky Oliphant has been a Trooper for the last 14 years, says he's never witnessed anything like this before in his life. Eye-witnesses at the scene of the crash say that they cannot believe anyone survived. "It is nothing short of a miracle in my opinion, I don't know how she survived this," Oliphant said.
But we must remember that we have a great big God who works in ways we do not understand and sometimes His protection comes in a way that people cannot believe is possible. Deuteronomy 31:6 "Be strong and courageous. Do not be afraid or terrified because of them, for the LORD your God goes with you; he will never leave you nor forsake you."
The 46-year-old woman who miraculously survived just got up and walked away from the scene of mangled metal. "There is no explanation to why she's alive, let alone suffer minor injuries," Oliphant said.
There's really not a word to describe this collision. Miraculously believed to be minor injuries. The car was struck from behind, folded the car in half, and semi came to rest on top of the car. In my 14 year career, I have never seen anything like it. https://t.co/iUsSNIhHYV pic.twitter.com/EPGI70s3Um

— Trooper Rocky Oliphant (@wspd7pio) November 16, 2021
The woman was driving a Nissan car when a truck slowed down in front of her and caused her to slow down too but the semi-truck behind didn't and ended up smashing her from behind. The impact caused the car to be folded in half and made the truck land on top of it. "Just a loud bang," witness Mike DeWitt said.
Eye-witness DeWitt was there when the crash happened and first responders rushed to the scene thinking somebody must have died there. "They're like there's no way, no way somebody survived that," he said. The crash caused the Washington State Police to shut down both directions of I-5 and have a tow truck come there.
One of the troopers went close to the car and couldn't believe his ears when he heard a woman crying for help. "He walked up, he walked around the car and he heard, 'Help!' and he said, 'Oh my goodness,'" Oliphant said.
The tow truck then got into work and moved the front end of the semi-truck from off the car, and the woman then crawled out from a small gap near the passenger window. "She was able to pull herself out with her own power which is incredible," Oliphant said. The woman is doing well except for some pain in her ribs and head due to the crash.
Psalm 20:1 "May the LORD answer you when you are in distress; may the name of the God of Jacob protect you."