Life isn't easy. We all face problems, hardships, and pain that can sometimes feel unbearable. Yet, even in the hardest times, God is with us, offering love and support.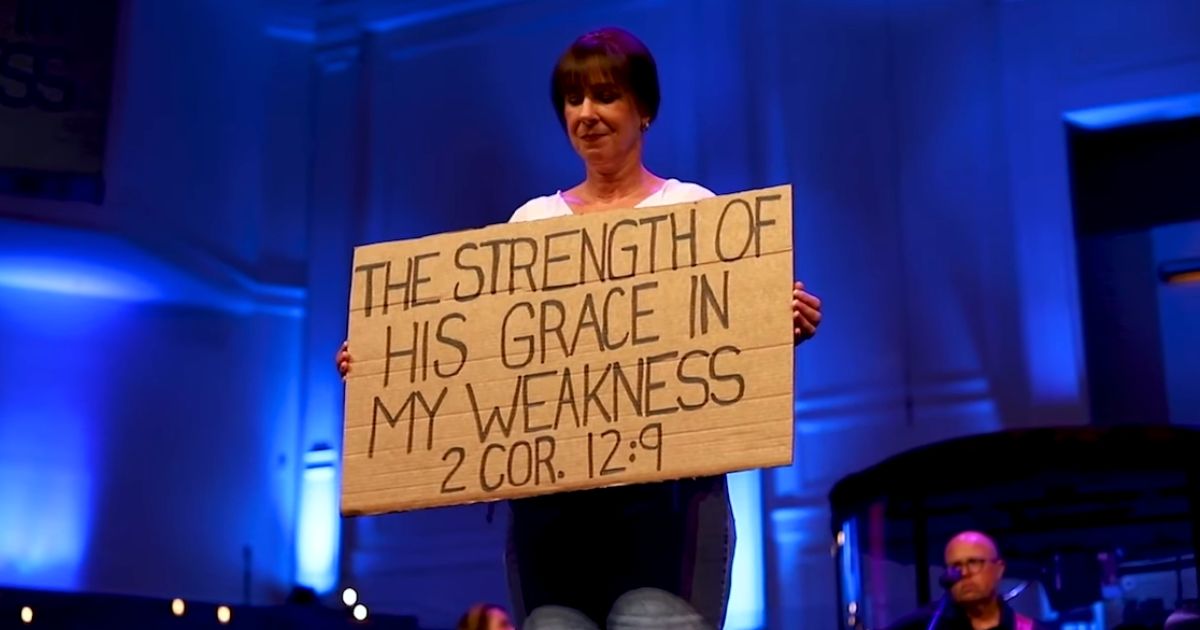 In an inspiring video on YouTube, a band plays the classic hymn "Blessed Assurance" while people walk on stage holding cardboard signs. Each sign tells a story of personal pain, heartbreak, or loss. Some signs talk about the death of a loved one, others reveal a history of abuse, and some share struggles with drug and alcohol addiction. But that's not the end of the story.
As the powerful words of the hymn fill the room, each person flips over their sign to show how they've overcome their hardships through God's love and mercy:
Blessed assurance, Jesus is mine!
Oh, what a foretaste of glory divine!
Heir of salvation, purchase of God
Born of His spirit, washed in His blood
In just six minutes, the video shows how God's forgiveness and comfort have helped people move past their heartaches. It's a moving testimony to God's ability to heal even the deepest wounds, and it has touched many viewers deeply.
The world is full of people carrying the burdens of their past. But through God's never-ending love and grace, there's hope and comfort for all who reach out to Him. This beautiful video is a testament to God's incredible, life-changing power.
"The LORD is close to the brokenhearted and saves those who are crushed in spirit." – Psalm 34:18