In a world where laughter serves as a common language, Carol Burnett, a comedy legend and a cultural icon, has gifted us decades of joy through her television program, The Carol Burnett Show. Known for her quick wit and infectious humor, Carol has painted smiles on countless faces, proving time and again that laughter truly is the best medicine. But she has also consistently showcased her musical prowess, most notably by ending each episode of her show with the beloved song, "So Long."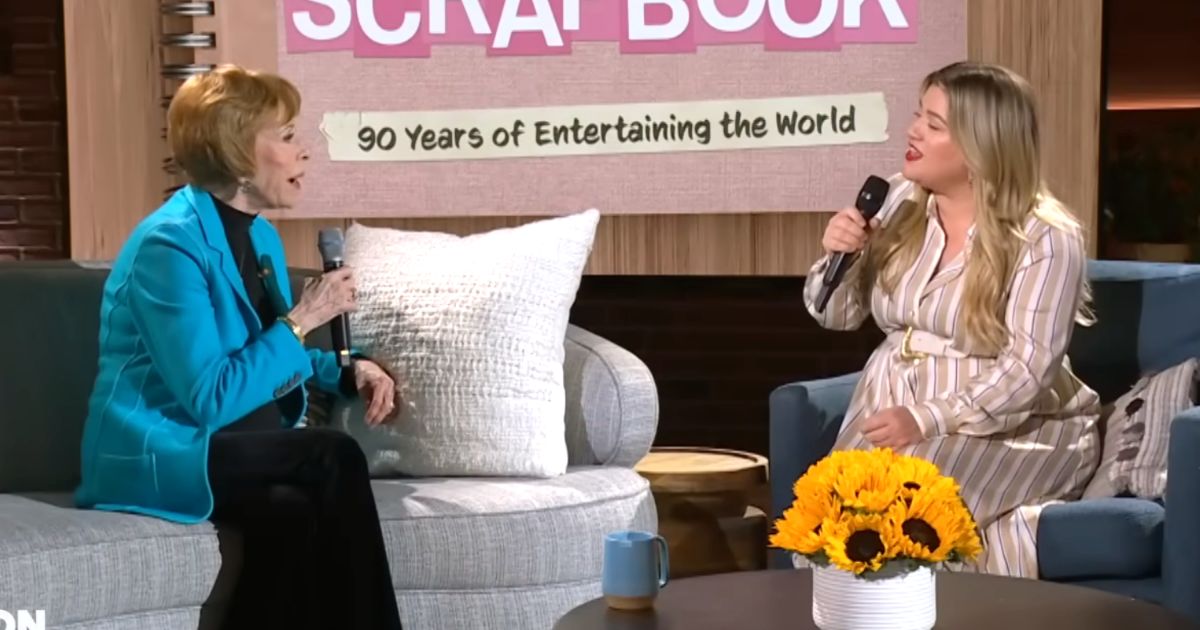 In an unforgettable moment during her guest appearance on The Kelly Clarkson Show, Carol Burnett had an opportunity to share the stage with one of the biggest names in the music industry – Kelly Clarkson. Instead of the usual solo performance of "So Long," audiences were treated to an extraordinary duet. The harmonious collaboration between Carol and Kelly resulted in a performance that was as heartwarming as it was memorable.
Seated comfortably, the two women passionately delivered the well-known lyrics of "So Long," their voices beautifully intertwining and filling the room with a familiar melody. As a nod to her long-standing tradition, Carol gently tugged on her left ear about 30 seconds into the song, a signature move that fans have come to love and anticipate.
Despite the passage of time, Carol's voice remained as captivating as ever, intertwining beautifully with Kelly's powerful notes. Their delightful synergy left the audience in awe. As the song concluded, Kelly, who was visibly moved by the moment, sprung up to wrap Carol in a warm, loving embrace, a testament to her deep admiration for the comedy legend who had just celebrated her 90th birthday.
The heartening interaction between Carol and Kelly didn't end there. Just before the clip came to a close, Carol turned to Kelly, her voice tender and full of affection, and said, "You're a doll." The genuine appreciation for each other was palpable, leaving a lasting impression on everyone present.
The audience, having witnessed a slice of television history unfold before their eyes, responded with a round of thunderous applause.
WATCH: Carol Burnett and Kelly Clarkson Sing 'So Long' Duet