A hilarious video uploaded to TikTok by a user named Maura is cracking up social media users today.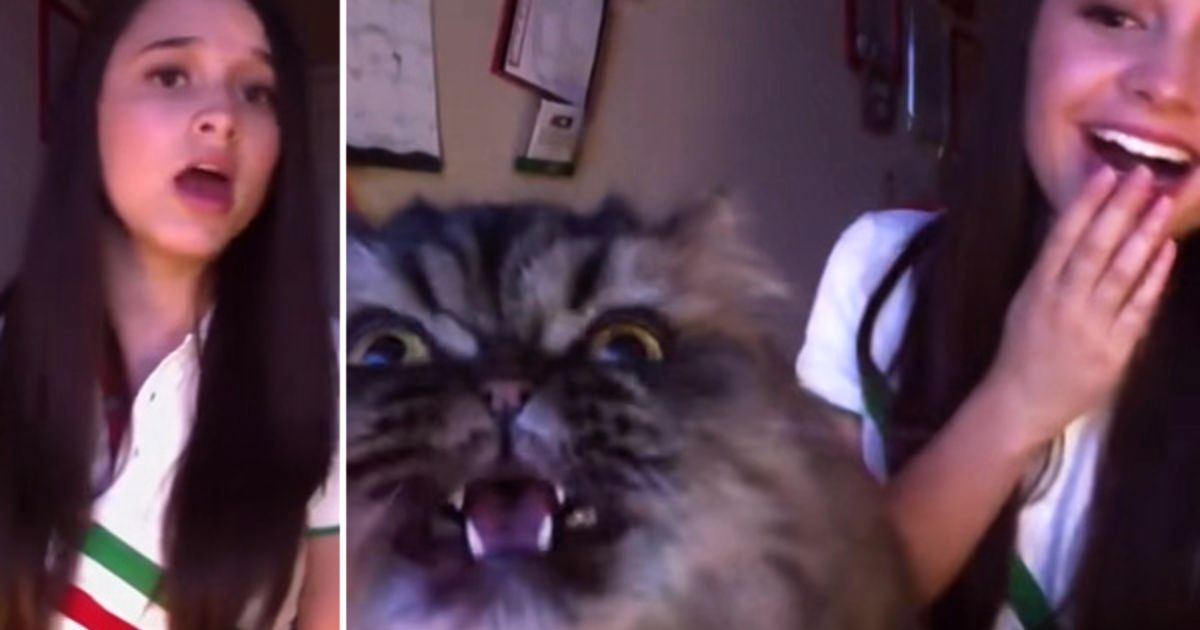 The video shows a young girl singing an opera song when suddenly her cat comes from behind and starts singing.
The cat's name is Maximino and is seen looking straight at the camera and showing off her vocal abilities.
The video has gone viral on TikTok, with more than 3 million views; it's giving people a reason to laugh today.
Watch the video here to see Maximino the opera singing cat.