A single mom is inspiring millions of parents in the country for never giving up on her daughter with cerebral palsy, and teaching her how to walk without a walker. (Scroll down for the video)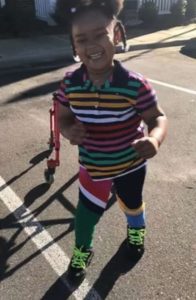 Shanell Jones of Fayetteville, North Carolina, shared a clip of her 4-year-old daughter, Kinley, walking for the first time, the video has been seen by 3 million people on Facebook. "It brings joy to my heart that my daughter is bringing hope to people," Jones said. "People reached out saying, 'I didn't feel like my child was ever going to walk, but this video helped me have faith.'"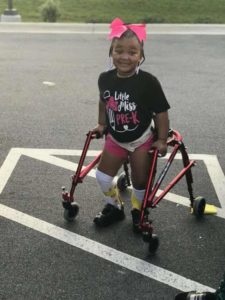 Jones said Kinley was diagnosed with cerebral palsy age two, and was told by doctors that Kinley was a mild case, but it has affected her motor skills. "It was a shock to all of us, my parents as well," Jones explained. "We were looking at each other thinking, 'What can we do to help her out?' It does affect her when she walks."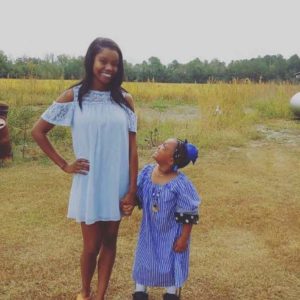 Kinley has been getting occupational and physical therapy and her mother and grandparents help her build leg strength by making her walk the stairs and on a treadmill and practicing jumps on a trampoline.
Jones shared two videos, one was from January 2019 and the other, a year later. She can be heard cheering on Kinley in both the clips, but in the later clip, Kinley's progress is very evident.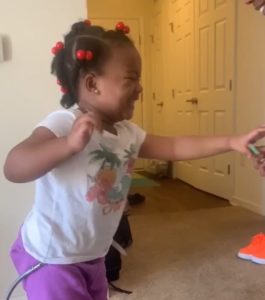 "She's sassy, but she's very, very smart," Jones said. "What really inspired me to want to push Kinley was her motivation — her being so young and not really understanding that she's not able to walk as well as others. … There's so many times where she wants to give up and she doesn't." Jones revealed that Kinley wants to be a YouTube star and have her own cooking channel in the future.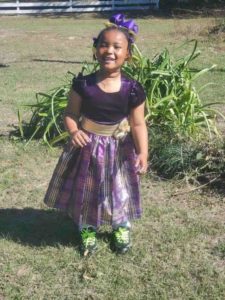 She also says she hopes other children with cerebral palsy, would be inspired by Kinley's journey and never give up on themselves and their lives.