Nurses are angels on earth and play a key role in the lives of their patients. Now one Las Vegas ER nurse has gone the extra mile by being there for her patients when she's off-duty as well.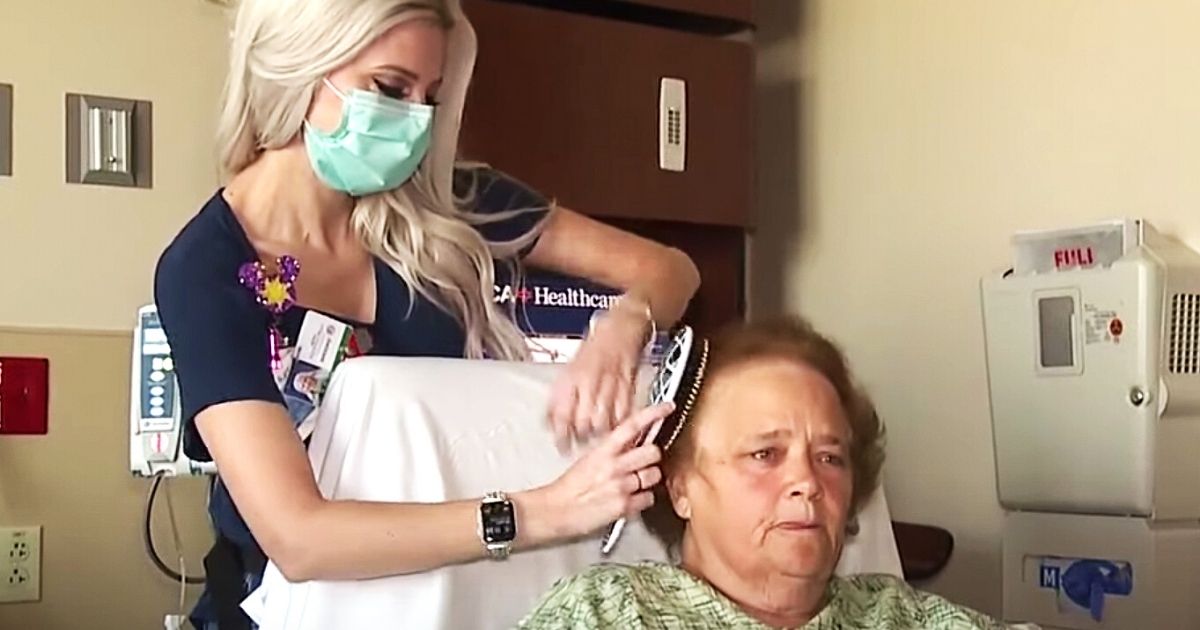 Brooke Johns has worked as a nurse for two and a half years and volunteers her days at Southern Hills Hospital, pampering her patients. "There's something therapeutic about the human touch, as well," Johns told a news station in a profile on the healthcare hero.
"Human talking, human touching, it's that connection that we're all hard-wired for." Johns brushes or braids the hair of any patient who wishes for it. She hopes her kindness will provide a spark for those looking for a human connection while in the hospital.
Johns started offering her services a friend ran into a problem while at the hospital battling an illness five months ago. "Her hair was very snarled, she was too weak to brush it out herself and it was something she was very worried about," she said.
"So, one of the times I was up there I was able to brush out her hair and braid it and just talk with her." When Johns' left her friend's room, she said the patient "was a different person."
Her kindness has impacted many people including Sierra Stein, a former patient of the young nurse, who she says helped her get admitted to the hospital for proper care and treatment. "COVID is going around and there's a lot of isolation," Stein noted.
"You can't have visitors or someone to come in with you or hold your hand and to have someone just to be able to braid your hair makes you feel like you're at home again," Stein said. As more nurses follow in Johns' footsteps, the nurse is working on a new idea.
She plans to dress up as Elsa from Frozen and visit younger patients at Sunrise Children's Hospital once restrictions are lifted. "I think nurses, in general, get into this to help other people," Johns said of her life's calling.
Johns' act of kindness for her patients proves that it is appreciated and contagious. It is a reminder to all of us that we are human beings and need to be loving and caring to everyone around us.