While there is so much suffering in the world today, there is still so much hope left in it too. An incident has left many people moved in Oakland, Calif. when a Good Samaritan answered the call and stepped up to help a young girl he had never met.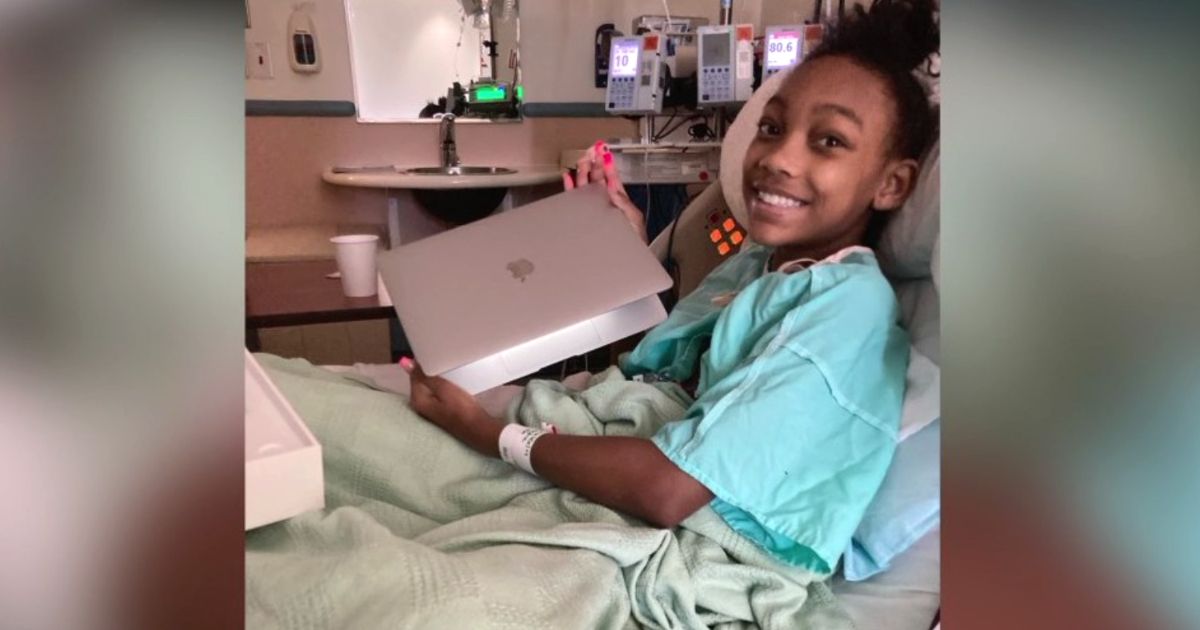 Life has not been so good for 13-year-old Jazz Hardrict who has been in the Children's Hospital in Oakland prepping for upcoming bone-marrow transplant surgery. The young girl has been diagnosed with sickle-cell disease which is a deadly blood disorder.
Recently Jazz had her backpack stolen out of her grandmother's parked car when they stopped on the way during a visit to the hospital for surgery. Her backpack had a laptop and tablet and essential school-related items that Jazz needed to complete her school work.
Her grandmother was upset about the incident and spoke out about how difficult it has been for Jazz with surgery and illness and now this robbery to add to it. Meanwhile, a Good Samaritan who heard about this incident decided to do something about it and donated a MacBook and new backpack to the girl.
The news about the incident spread like wildfire and Jazz's grandmother affirmed after she received a lot of support after it aired Tuesday night. Somebody donated a newly-refurbished MacBook laptop and signed it 'Mike', along with a card and a donation in a new backpack that was dropped off for Jazz at the hospital lobby.
The Good Samaritan turned out to be Oakland resident, Mike Panico, who sent an email to the news station writing that he hoped the girl would make a quick recovery and would enjoy her childhood. The father-of-three including a 12-year-old girl wrote that he empathized with her condition and responded as he was in a position to help her out.
Mike was reminded by this incident of his own experience when he stayed at the same hospital for 2 weeks. It happened when he was in 5th grade and had a paper route with Oakland Tribune. Mike got a cut on his hand that resulted in a terrible staph infection from the paper's ink that was a hard situation for his mom who was a single mother at the time.
Mike is now the owner of a local computer company called Northbay Network, where he would give new backpacks to employees at Christmas parties and affirmed that he also had a computer to give away as well. When he saw the story on the news, he said, "'Wow, that's terrible.'" And said that Jazz seemed like a sweet girl and decided to make the donation to her.
Due to Mike's kind act, Jazz can stay connected to her studies and teachers as she continues to stay at the hospital due to her poor immune system. She has not been able to attend school since January and is scheduled for surgery a week from Friday. After that, she will continue to stay in the hospital for another two months.
Luke 10:27 And he answered, "You shall love the Lord your God with all your heart and with all your soul and with all your strength and with all your mind, and your neighbor as yourself."