Spencer is an 8-year-old therapy dog and also has great cheer-leading skills which he displayed at the Boston Marathon.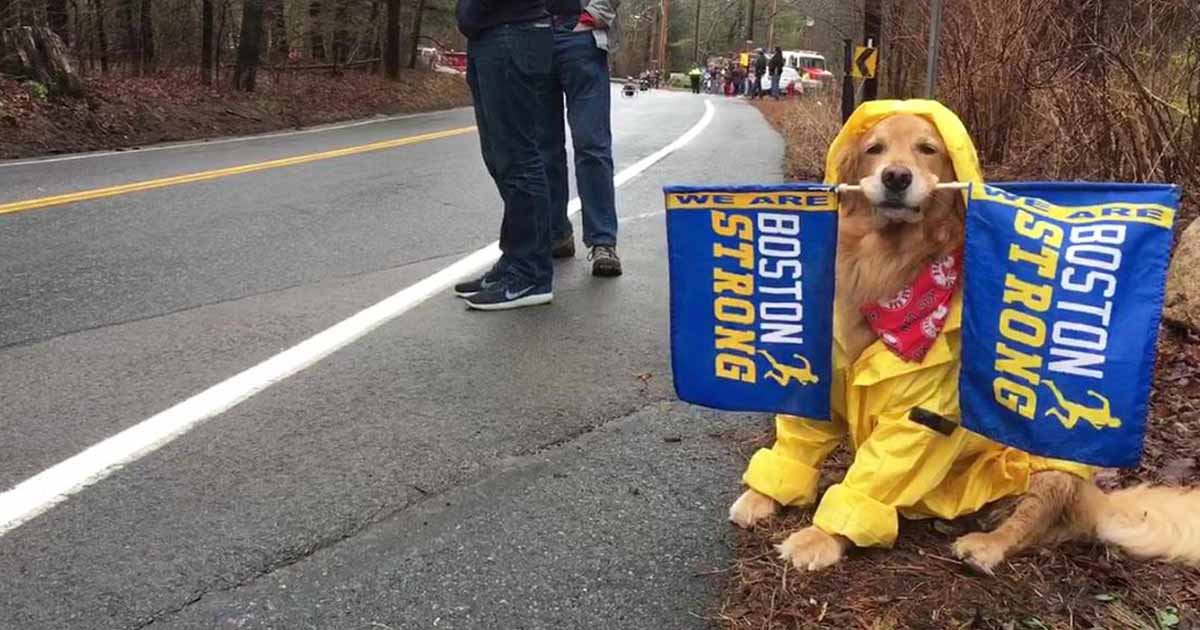 The golden retriever and his dad, Rich Powers, visit schools, hospitals and senior centers to spread some love and joy spreading joy and this time they chose the Marathon to cheer on the runners.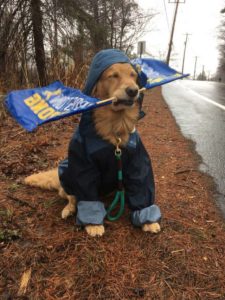 Runners even stopped to take photos and cooed over him, his dad, Powers even gave him a coat to wear during the marathon so he could brave the cold, rainy weather in comfort.
Spencer cheering on the runners in the most disgusting weather You can hear runners saying omg and 1 girl screaming I love him

Posted by Rich Powers on Monday, April 16, 2018
He donned a bright yellow raincoat as clouds filled the sky, so that he would keep dry and warm as well.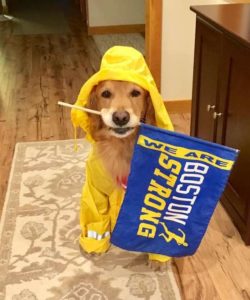 The dog was near mile marker two, and held two Boston Strong flags in his mouth to cheer on the athletes.
He surely made the participants day and also all that were present there.