In times when most humans pursue money and power, there are still people with big hearts and love to share with humans and animals.
A video of an elderly man helping his aging dog is bringing a smile to many people's faces.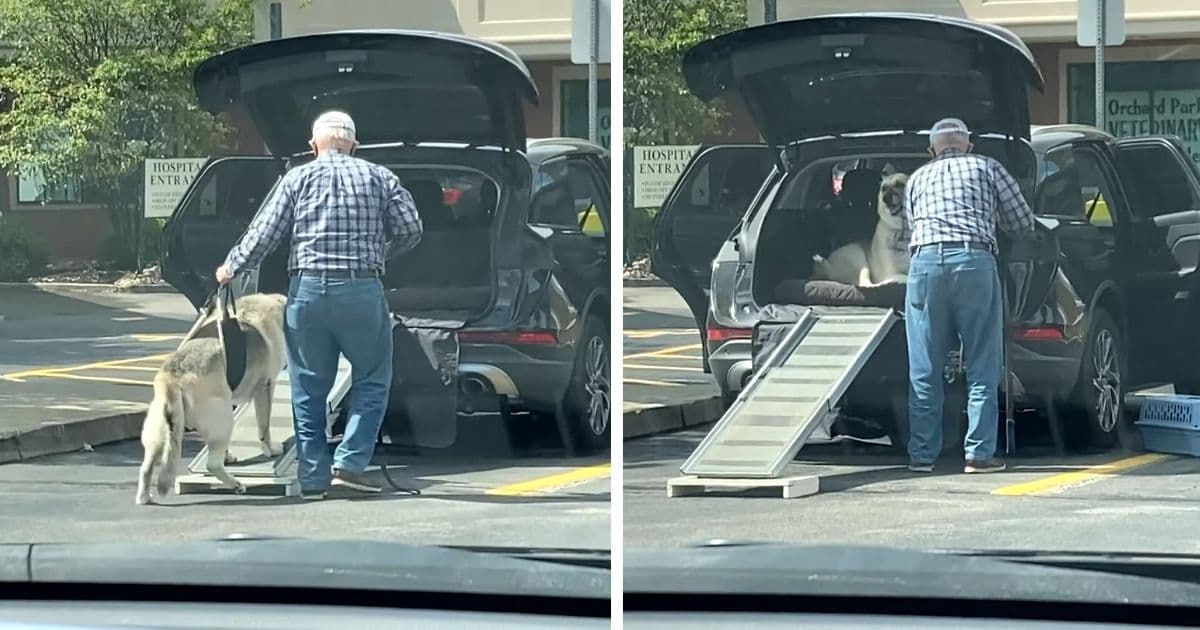 It's so true the saying that we have not lived a day until we have done something for someone who can never repay us. We must be compassionate to people and animals.
The elderly man can be seen happily helping his beloved dog into the car.
We treat our dogs like family, make sure they are covered by insurance and spoil them with treats! To many dog owners, their pet is their best friend and family member.
We are sure that this elderly man and his pet must have had so many memories together during the passage of time and now that they are both aging together they are simply leaning on one another.
Proverbs 12:10 The righteous care for the needs of their animals, but the kindest acts of the wicked are cruel.