A beautiful story of compassion is coming out of Georgia where a Veterinarian did the unthinkable to save the life of an animal.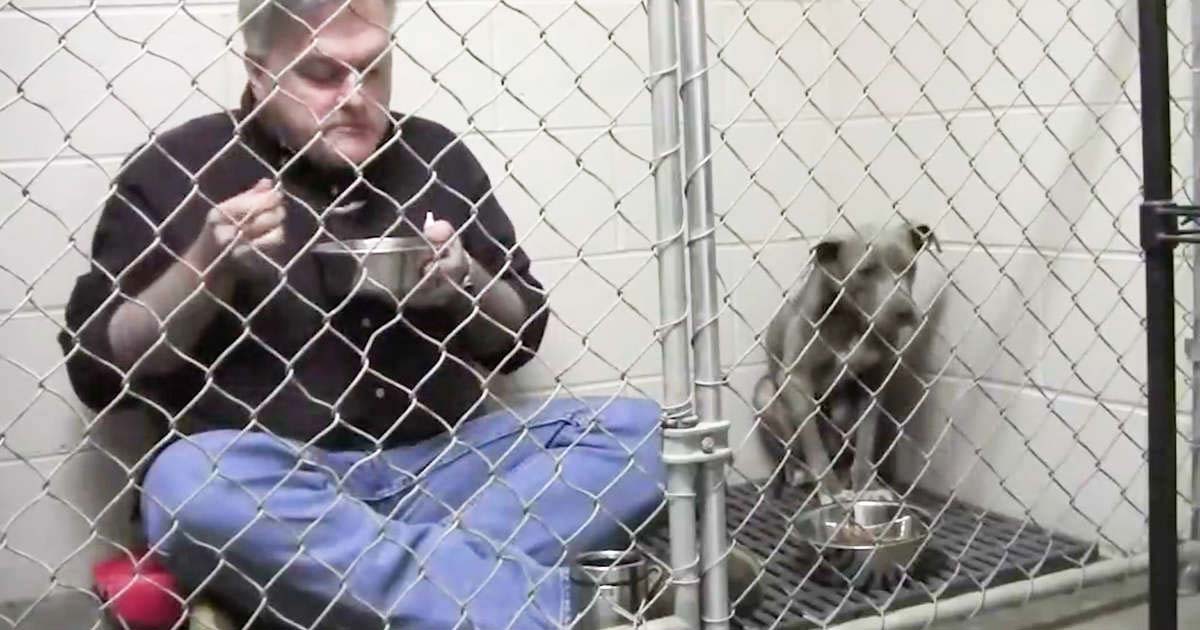 Dr. Andy Mathis climbed into a dog's cage to feed her as there were no other ways to make her eat. Graycie Claire's story is an incredible one. She was brought to Granite Hill Hospital Care (GHAC) in Elberton, Georgia, after someone informed GHAC saying that they had found a stray pit bull alone on a dirt road.
Since the person did not have the resource, and animal control is not open late, Mathis, a veterinarian at GHAC, told the person to bring the dog in, knowing that he may have to euthanize her depending on her condition, she was indeed in a bad shape according to a Facebook post.
Graycie was starving and dehydrated, but it was her vaginal prolapse, a condition where the vaginal wall sticks out from the vulva, seen in young, unspayed female dogs, which was a matter of concern.
Mathis asked on social media for advice if he should put Graycie to sleep or give her a chance at life. The response was to give Mathis a chance at life. From there, Graycie's journey of getting healed started. The finance needed for her treatment at the University of Georgia's animal hospital was also raised. Mathis spayed Graycie to fix the prolapse as well.
Mathis wrote on Facebook that Graycie was not comfortable eating in general and it prompted him to climb and get into her cage to feed her and also have his own breakfast by her side, giving her the comfort and care which she never experienced.
As soon as Graycie is better, she will be up for adoption and be in a forever home where she will get unconditional love and support.
What a story of compassion and kindness shown by Dr Mathis for a stray dog like Graycie. This has filled us with hope that there is a lot of good left in the human race.