An adorable cat who loves to sit and watch water dripping from the tap in her owner's place is making people smile everywhere.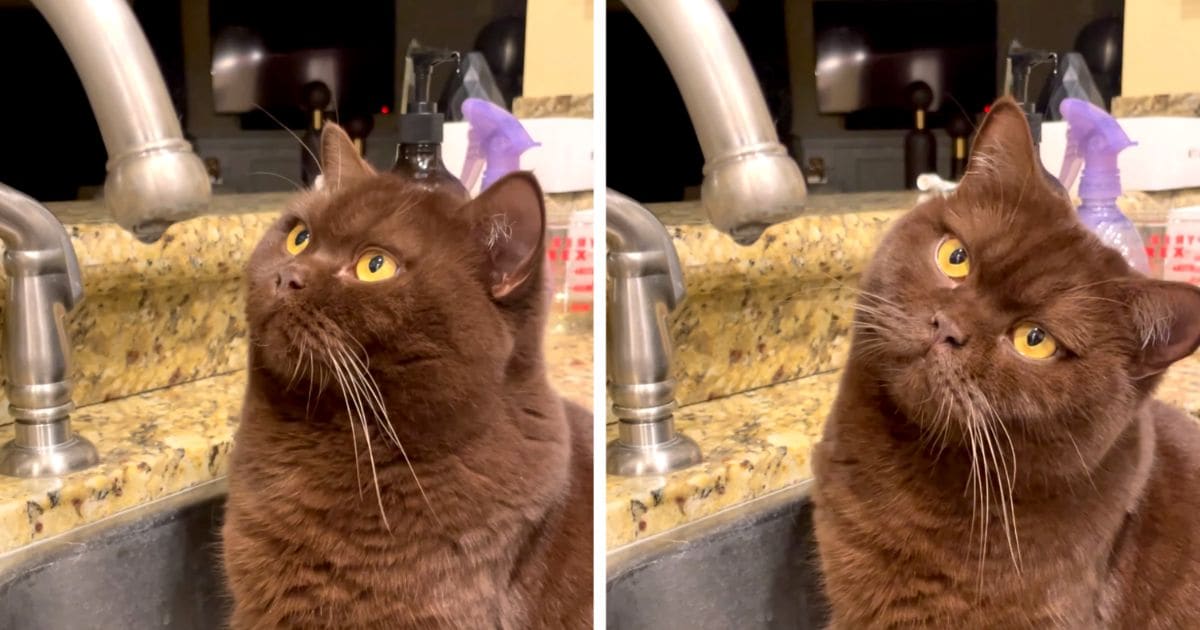 Cats love running water as they see it as safe in comparison to stagnant water that causes diseases and has bad bacteria. This British cat could have drunk water from a bowl but feline creatures are known to love sipping directly from fresh faucet water.
Remy the cat must be on a thirst drive, and when she sees the water drip she can't stop herself from staring. The stoic cat looks enamored with the water drop that is pooling together to make a bigger drop.
The video was posted by its owners on YouTube, with a comment: "This is Remy, a British Shorthair cat, who loves to study the hydrologic cycle from faucet to sink."
This cute video has people glued to it with more than 160,000 views as people can't get over Remy's facial expressions.
Viewers were quick to hilariously compare Remy to a scientist who was about to have a breakthrough, with others saying she was about to commit a crime.
Whatever the reason Remy was so fixated on the water drop, we should be thankful to her for giving us all a good laugh.
"A merry heart doeth good like a medicine: but a broken spirit drieth the bones." — Proverbs 17:22