Tate Hegstrom of Grand Junction, Colorado, shared a sweet video of him singing 'Lean On Me' with his husky.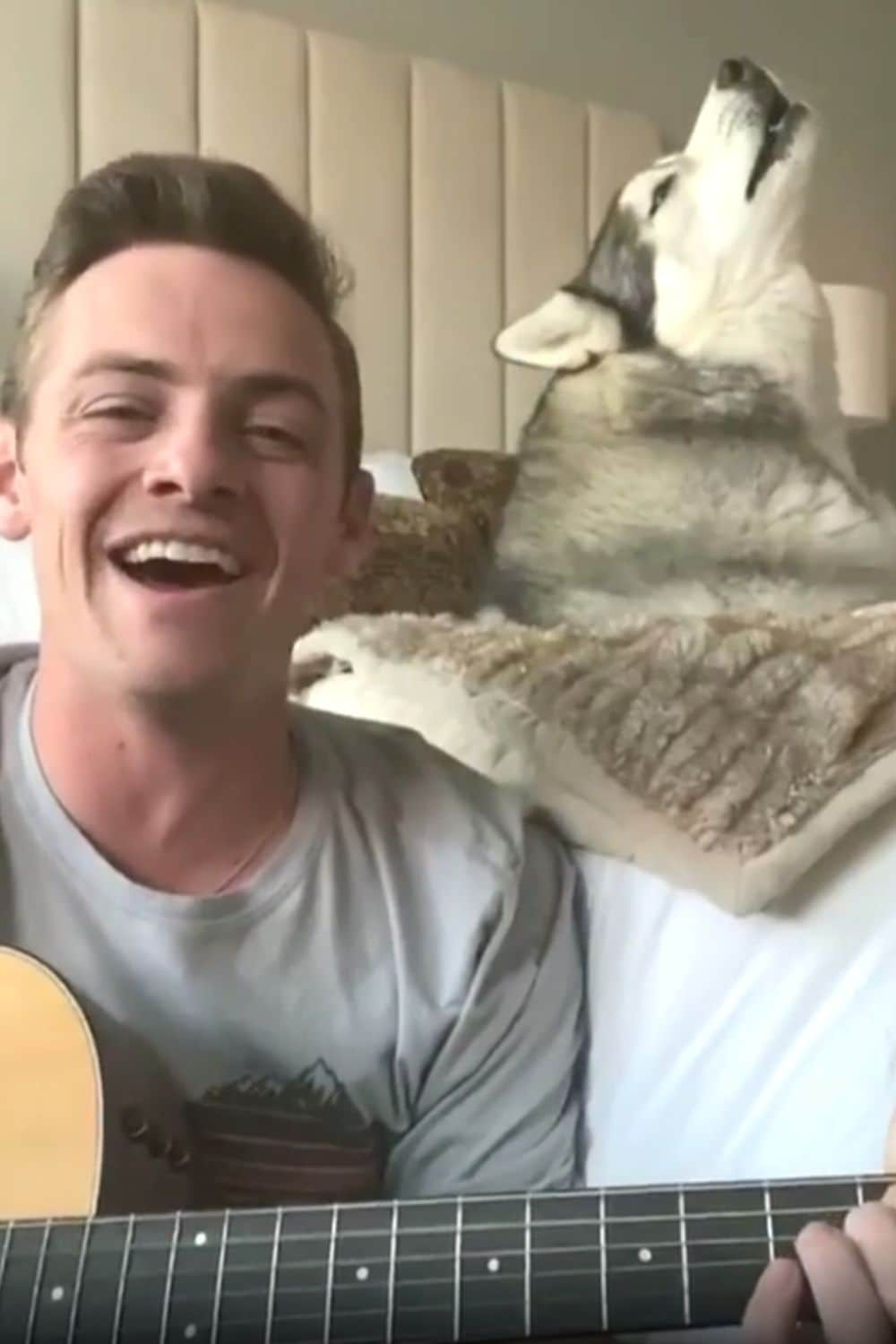 He is an administrative resident at HealthONE in Denver, and is on the front lines of the battle.
But when he comes home at night, he finds comfort spending time with his family and adorable husky, Kovu.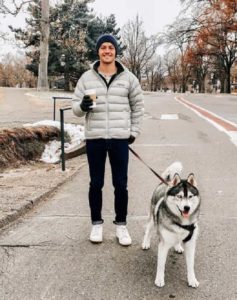 In the short clip, we see Tate singing and strumming a guitar to "Lean on Me," the classic Bill Withers song. But it's not Tate's voice that captures everyone's heart (although it definitely could); it's Kovu's adorable canine accompaniment!
As Tate croons, Kovu throws his head back and gives one of those trademark howls that huskies are famous for.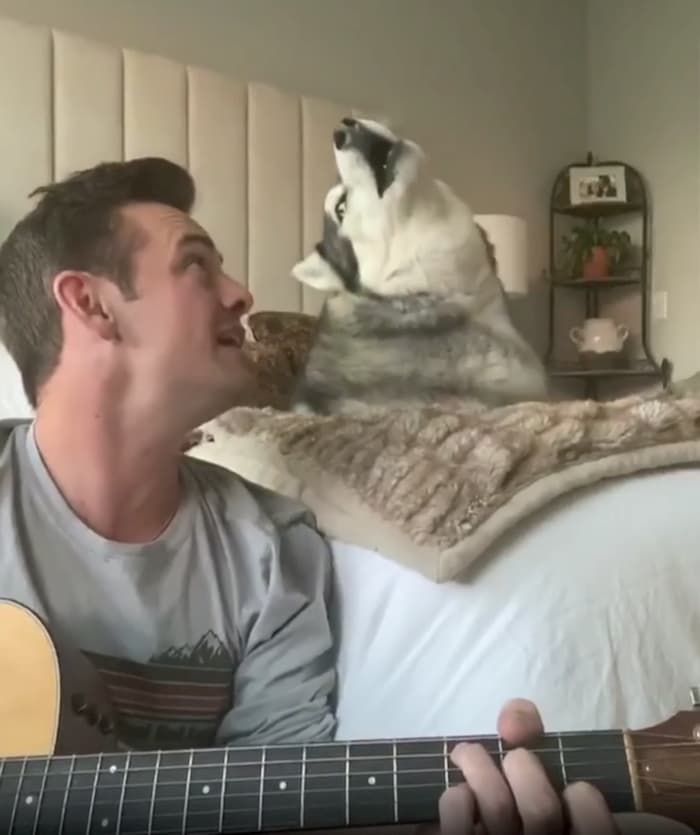 It didn't take long for Kovu's soulful "aroos" to go viral! After the video was shared on "Good Morning America" and "Inside Edition," it really took off! The husky now has his own Instagram page, where his fans can keep up with him.