A local woman is being hailed as a hero by the homeless in Chicago for helping them stay warm during the frigid weather plaguing that part of the country.
Candice Payne rented hotel rooms on her credit card for 80 homeless people and received help from her friends who shuttled them to the hotel. She decided to take the step after realizing how dangerous the sub-zero temperatures would be for the homeless people in Chicago. She took to social media about her endeavor and help started to pour in from all quarters.
Payne said, "Maybe they didn't know how to or where to start to help, so I'm glad that I was able to be that vehicle."So when the temperatures plummeted to -22 degrees, and the homeless people could not stay at their tents near the highway, Payne and other volunteers hired 60 rooms at a hotel on Chicago's South Side for them. The volunteers united to turn the hotel bathroom into a makeshift kitchen and collected donations to help replace the items that were lost.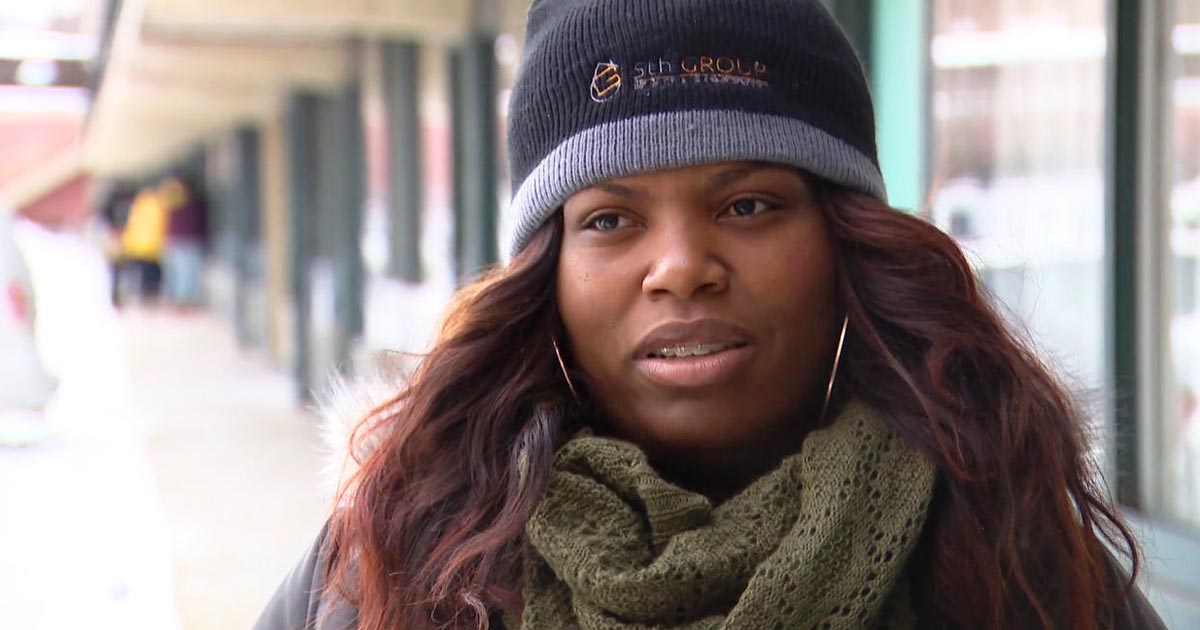 One of the homeless people, Jermaine said, "We don't get that type of help, I really needed them at that point, so they came right in time." They hugged Payne and thanked her, touched by the unexpected kindness.
Another of them, Robert said, "We hear about that on the news and other places but I seen it up close and personal today, and I really want to thank y'all for looking out for our people." Payne and the volunteers have done the impossible by looking after the homeless in inhuman conditions and we need to support them and do all that we can for those who have no shelter in this time.