A Chick-fil-A employee in Richmond, Virginia caught on camera racing through traffic to ensure that a customer who had accidentally left without their food didn't go hungry.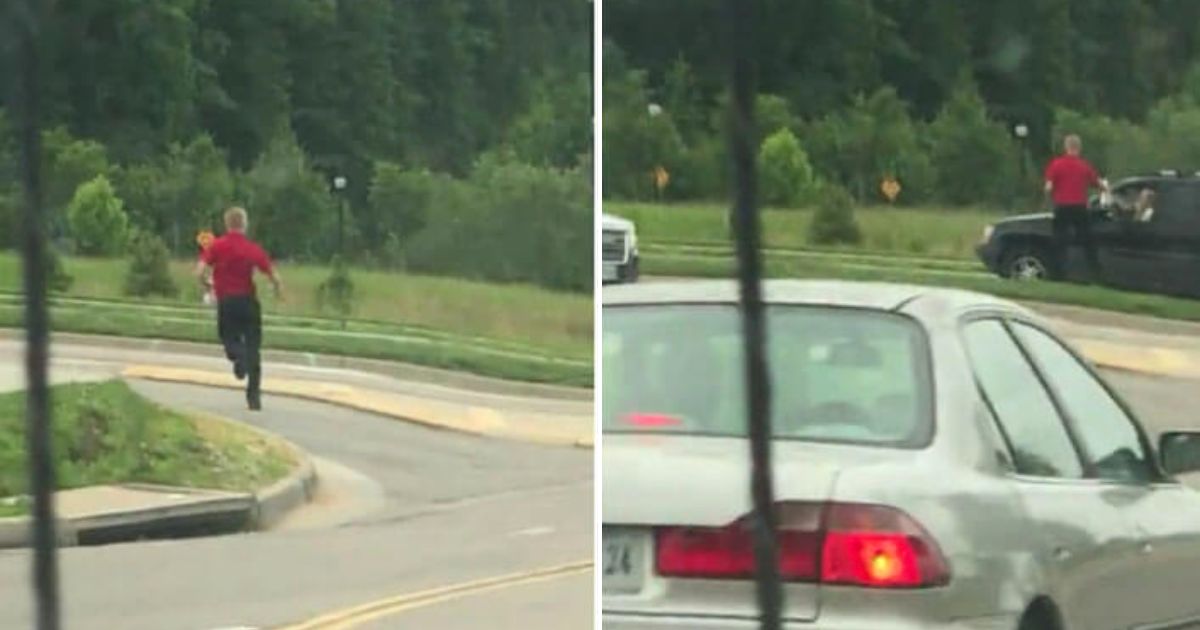 The footage showed the employee sprinting down the sidewalk, intent on catching a customer who had driven off without part of their order. The employee is seen valiantly dodging traffic, maneuvering around a roundabout, and finally making it to the driver's window. The image of him bent over, catching his breath after the spirited chase, embodies the spirit of "2nd Mile Service" that Chick-fil-A prides itself on.
WATCH: Chick-fil-A Chasing Down a Customer Who Forgot her Order
Talk about dedication. This video, taken outside @ChickfilA Westchester Commons, appears to show a worker chasing down a customer who forgot her order. Nice hustle! #RVA pic.twitter.com/iXF0bgP26x

— WTVR CBS 6 Richmond (@CBS6) June 14, 2018
Inspired by the principles of Jesus Christ, as taught in Matthew 5:41, Chick-fil-A's concept of '2nd Mile Service' encourages employees to always go the extra mile to serve their guests. The Chick-fil-A employee's commitment, as showcased in the viral video, beautifully encapsulates this philosophy.
The video soon caught the attention of netizens who couldn't help but be moved by this display of determination and commitment. Internet users celebrated the act with joyful memes that praised Chick-fil-A's outstanding service standards. Among these posts, one of the most beloved was a meme posted by Cory Ashbury, which incorporated his hit song "Reckless Love."
"And whoever compels you to go one mile, go with him two." – Matthew 5:41.