With many restaurants closing their dining rooms, fast-food services like Chick-fil-A are fast adapting and changing to make a difference in the lives of Americans everywhere.
"To support and care for the health & well-being of our Guests and Team Members, our dining room seating is temporarily closed," the Cascade Park location posted on Facebook on March 16.
"Our team is looking forward to serving you in the drive-thru, inside for carryout orders only (placed at the front counter or on the Chick-fil-A App), or at curbside delivery via the Chick-fil-A App. Our operating hours remain the same, Monday – Saturday 6:30am – 10:00pm."
Now their app has made ordering so much easier, as they've added delivery as an option, so that you can keep ordering your favorite chicken sandwich from home.
"Off to the next delivery," they shared on March 14. "Did you know that we deliver not only food but a great attitude? It comes free with a smile on the side."
A delivery on Saturday in Vancouver, Washington, has caught the attention of people when the Cascade Park location blessed local healthcare providers with a much-needed meal break.
"Today, we were truly honored to partner with PeaceHealth Southwest to serve their fantastic team," the Chick-fil-A Cascade Park Facebook account posted on March 14.
"We are so grateful to John Dombroski and his team at Chick-fil-A Cascade Park in Vancouver for delivering and serving 1,000 meals to our hard-working caregivers today," the PeaceHealth Southwest Medical Center posted.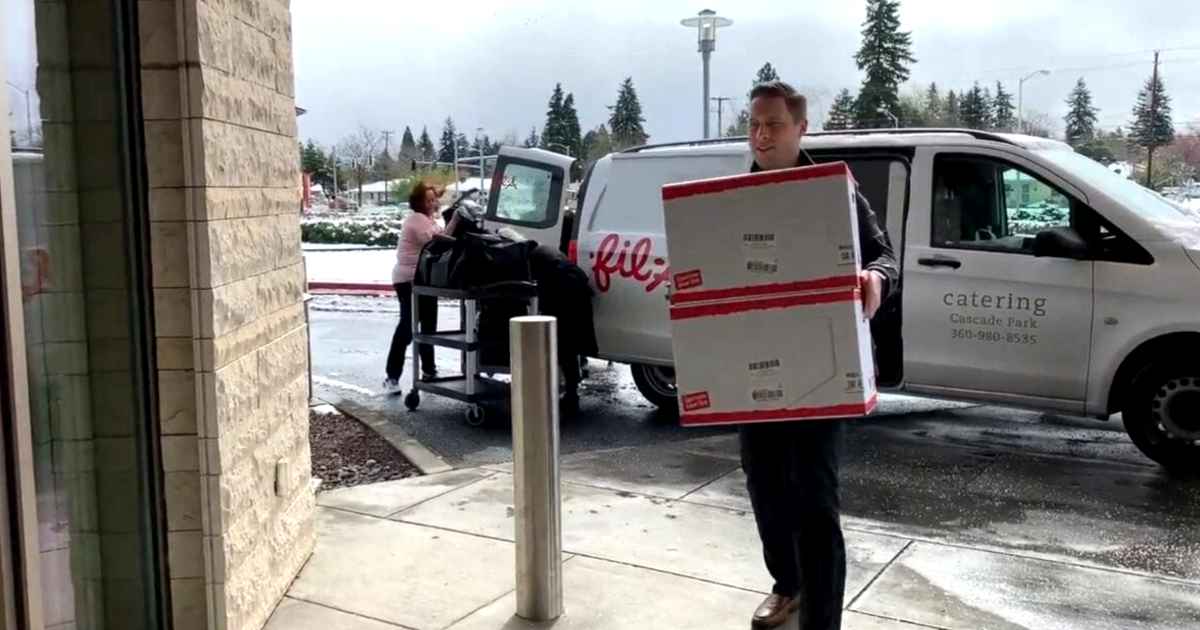 "Your kindness in a tough time is appreciated more than you can know." Some of the health center employees were in tears over the generous delivery. Many comments poured in on the post shared by the medical center, and from both onlookers and staff that were present and benefited from Chick-fil-A's act of kindness.
"So cool," wrote one person. "PEACEHEALTH great place to work, I love all the people I work with. Thanks CF for the wonderful token."
"Thank you so much Chic fil a," wrote another. "[W]e are all so appreciative of your kindness! it was delicious and brightened our work day!"
In terrible times such as these, the generosity of restaurants like Chick-fil-A has warmed the hearts of Americans all over the country and once again they have proved that they truly operate with Christ as the center of their lives and company.