During these times of self-centredness when people are hoarding up food and supplies due to the COVID-19 pandemic, one man is setting an example for all Americans to follow.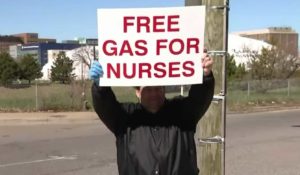 Allen Marshall, of St. Clair Shores, Michigan, kept $900 away to buy a knife sharpener but decided to use it for a noble cause.
His mom is in the nursing home and his wife works at Blue Cross Blue Shield, he knows how valuable nurses are at this moment for all of us.
Instead of keeping the $900 as an emergency fund, the retiree used it to bless the nurses who are on the front lines caring for people.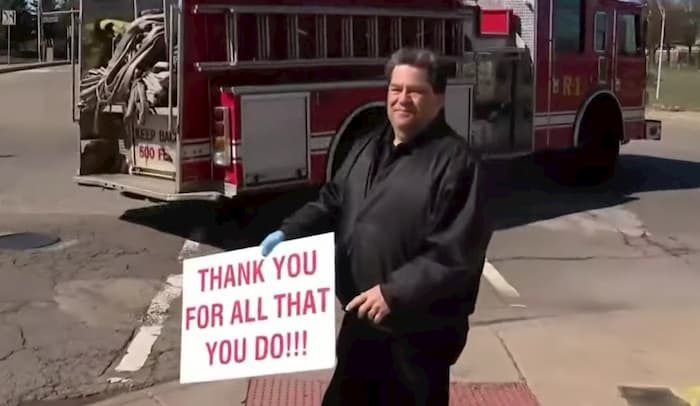 After dropping his wife off at work on Wednesday, he set up shop at a nearby gas station. "I just paid for gas for a nurse who works at the VA Hospital in Ann Arbor," Marshall said.
"He was on his way home from work and said he was happy to get off the exit ramp and receive free gas. Emotionally, there is no one there to thank them at work and this gesture helped him."
"With all that is going on with the coronavirus, I wanted to thank the essential workers the best way that I can," he added. "I really don't need that tool and thought this was a better way to spend the money."
On Wednesday he bought gas for around 25 people and soon exhausted his funds, he then flipped his sign that said "Free Gas For Nurses" so it read "Thank You For All That You Do!!!"
"It takes a small gesture to show people that we care about them," Marshall said. "The nurses and first responders need help as well during this time, and I'm doing my part in making sure they are taken care of."
"I just love them, and I want them to know that," he said. But a local who came to know about his kind act decided to help too. The woman — named Alana donated $200 of her own and helped pump gas, extending Marshall's act of kindness.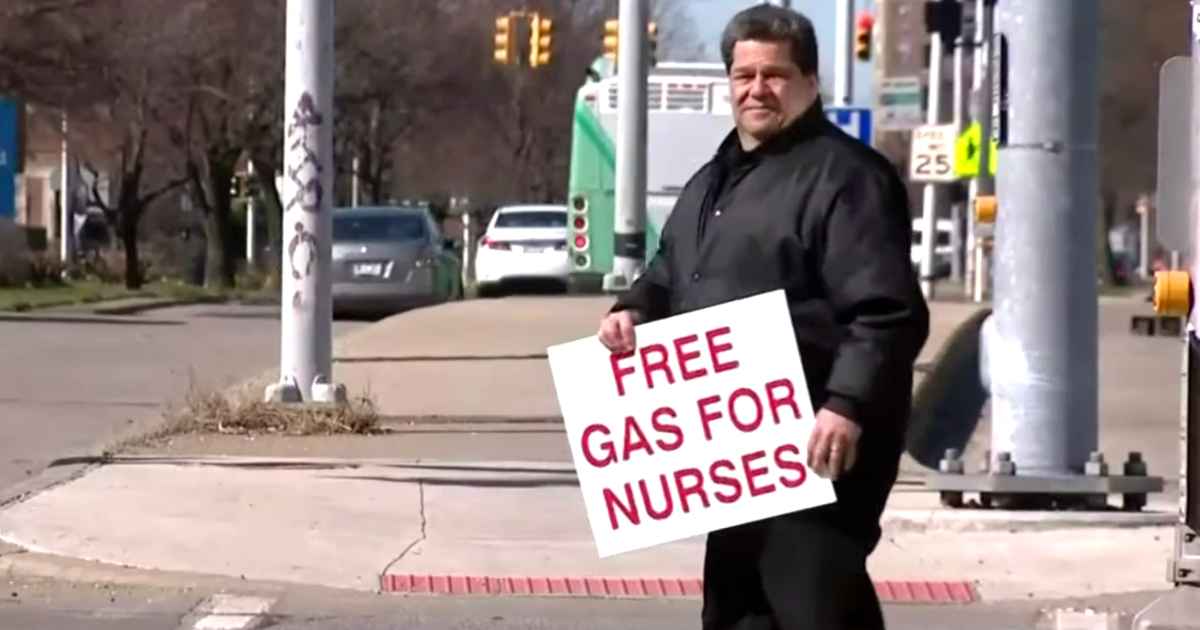 "I was so inspired I had to come down here and help," she said. "So whether it was money or pumping gas or whatever I needed I wanted to give back. These nurses are putting their lives on the line every day for us."
Never before has the survival of humanity been challenged in a bigger way than now due to the COVID-19 pandemic. We are grateful for our heroes- doctors, nurses, and all the medical staff who put their lives at risk every day so that we are safe and well. Let us do all that we can to show them our appreciation at this time.