An elderly couple from Samburg, Tenessee, is still joyful and full of hope even after a recent tornado demolished their house.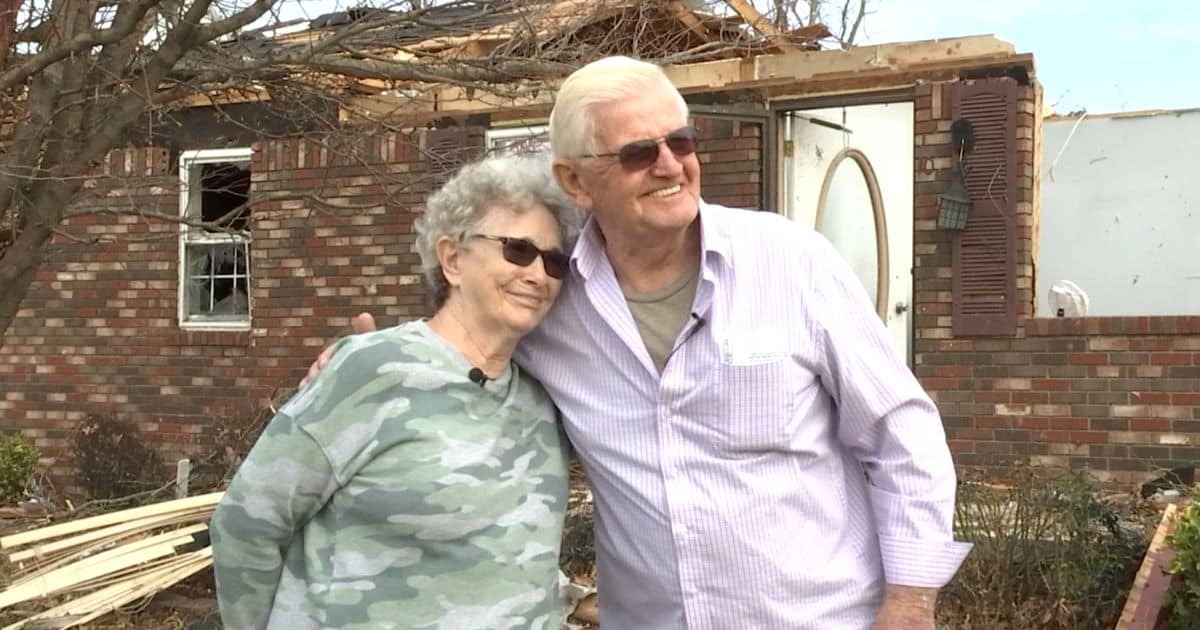 Robert and Joan Griffin have been living in their house in Tenessee for decades now. "We lived here in this house for 42 years," Robert told WPSD Local 6 News. "Moved in on Thanksgiving Day, 1978."
The couple has been married for 55 years, and this tornado is probably, one of the biggest battles they have faced. Thankfully, despite the damage, their spirits are still full of hope.
As they showed the debris, rubbles, and damage the tornado had left, Robert could still give a good laugh. "Somebody said the other day, 'You lost everything, and you're still laughing?' I said, 'What's the need of crying?'" he said.
"You can replace all this stuff. It's replaceable," he added. The tornado almost flattened their house, but the walls were left intact. But, nearly all of their belongings could no longer be used. As they rummaged through their things, they would pause and look at the pictures of family members left lying around.
When the tornado came into their house, they hid in a closet and prayed. "I was over there. He was sitting up here. We had our steel pots on our heads," Joan explained while showing where they hid in the bathroom closet.
After the twister wiped everything out, a tiny cross remained hanging on the wall in their house. This pretty much symbolizes why their hope and faith are still intact. "We thank God," Robert said.
Another sign was left untouched by the tornado. It was the sign which stated, "Be still and know." For them, this meant, "We're not upset or nothing," he said. "Just know that God's in control," Joan added.
"Plain and simply, we are blessed," Robert told WPSD Local 6 News. "Yes, we are," Joan echoed.
It's not the presence of storms that we should be afraid of. It's not being in God's presence amid the storm that we should be scared of.
"Be still, and know that I am God! I will be honored by every nation. I will be honored throughout the world." Psalm 46:10