A father's worst nightmare came true when he came face-to-face with armed robbers threatening to shoot his young daughter in the backseat of his car. The dad was on his way to drop off the young girl at daycare at 6 a.m. in the morning when the horrifying incident happened.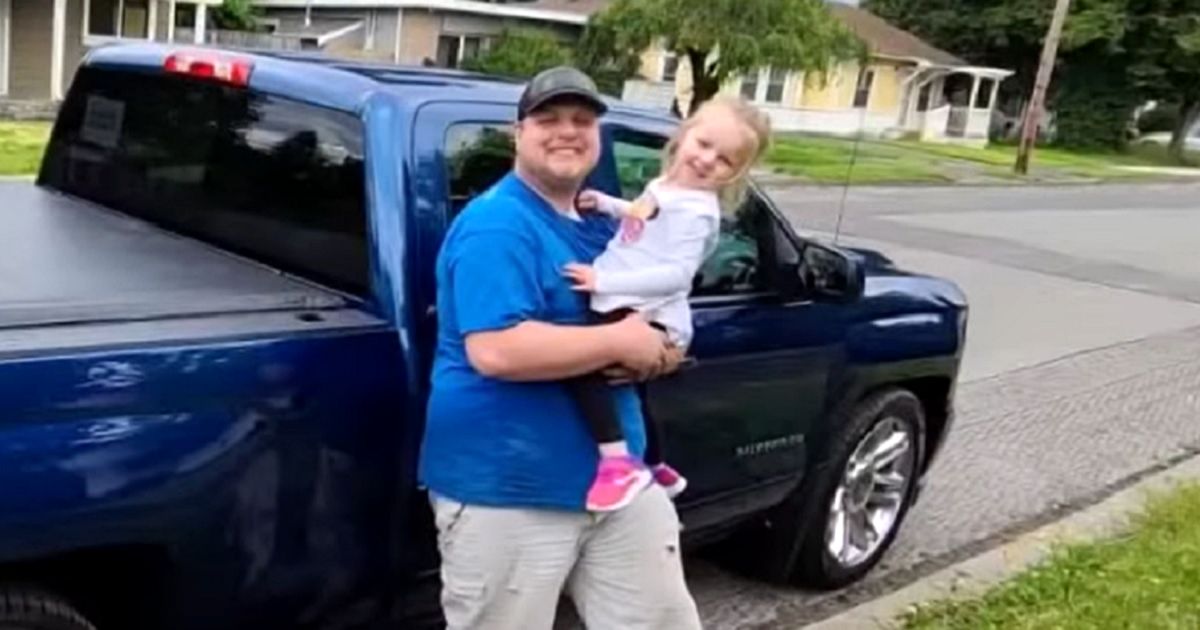 Matthew Phillips a resident of Parkland, Washington, was driving around the neighborhood corner when a young man who was armed with a rifle approached him and pointed it at the back window where the girl was sitting. Recalling it he said, "As soon as I took this corner, he came out from the back of this RV and was held — holding a rifle to the back window, which is where my daughter was sitting," he said.
We cannot begin to understand what this father must have been going through when he saw the robbers approaching his truck and demanding money and his truck. The armed robber had now come near the driver's side and Phillips quickly pulled the gun away from him but the man got another gun and told Phillips to keep still.
Phillips said, "And by the time I had it in gear, he was in front of me," he said. "He told me to stop. I put it in reverse, he fired at the truck. Three rounds. One hit me and I took one to the mouth." Phillips was hit by a bullet in the mouth leaving him with injuries on his lip, tongue, and several teeth missing.
But even then Phillip's only desire was for his daughter's safety which pushed him to attack the robber. "All I could think of was my daughter," he said. "You're not getting up. You're not taking this gun." He attacked the robber and pinned him to the ground and called Pierce County Sheriff's Department.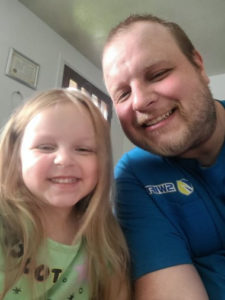 During this terrible encounter, his neighbors showed guts and came out of their homes to help keep that robber pinned down till cops arrived. Phillips said, "And to have somebody rush and come help me when I needed it, that was, that was awesome," Phillips told the station. "(My neighbor) was a good guy."
When the deputies arrived on the scene there was more complication as the 17-year-old accomplice of the robber was also present there with a gun in hand. Phillips said, "She pulled that gun out, the officer told her to stop. She pulled it out. Pointed it right at the police officer. The officer said, 'Drop your weapon now.'"
But all was well that ended well, and she lay down her weapon and she along with the 20-year-old male robber, was arrested. "The adult male suspect was booked into the Pierce County Jail for robbery in the first degree," the Pierce County Sheriff's Department posted on Facebook. "The juvenile female was booked into Remann Hall for robbery in the first degree and assault on a police officer. Prosecutors will review the case for additional charges related to the shooting."
According to the sheriff's department's Facebook post, the male robber was charged with four counts of assault in the first degree and four counts of escape in the third degree. While the female was charged with an additional case of assault in the first degree and robbery in the first degree.
Phillips will require dental work and stitches on his lips and tongue but he says he doesn't regret what he did that morning. "But you know what, I'd do it again in a heartbeat to protect my daughter," he told KIRO. "Because that's all there is to it. It's for her. Anything my teeth will come back, and my tongue will be OK."
The family is planning to relocate due to the incident, and his sister Chelsea Martel helped set up a GoFundMe for them to do that. Phillips is thankful that hid daughter is safe and alive even though it was a scary situation, "I am very thankful that my daughter is still here."
What would be your reaction in this situation? Would you be able to show such bravery and courage when faced with an armed robber threatening to shoot your daughter? Tell us in your comments here below.