The children of the Atlanta Drum Academy took to the stage of America's Got Talent, with the innocent charisma and captivating talent that left both the audience and the judges in awe.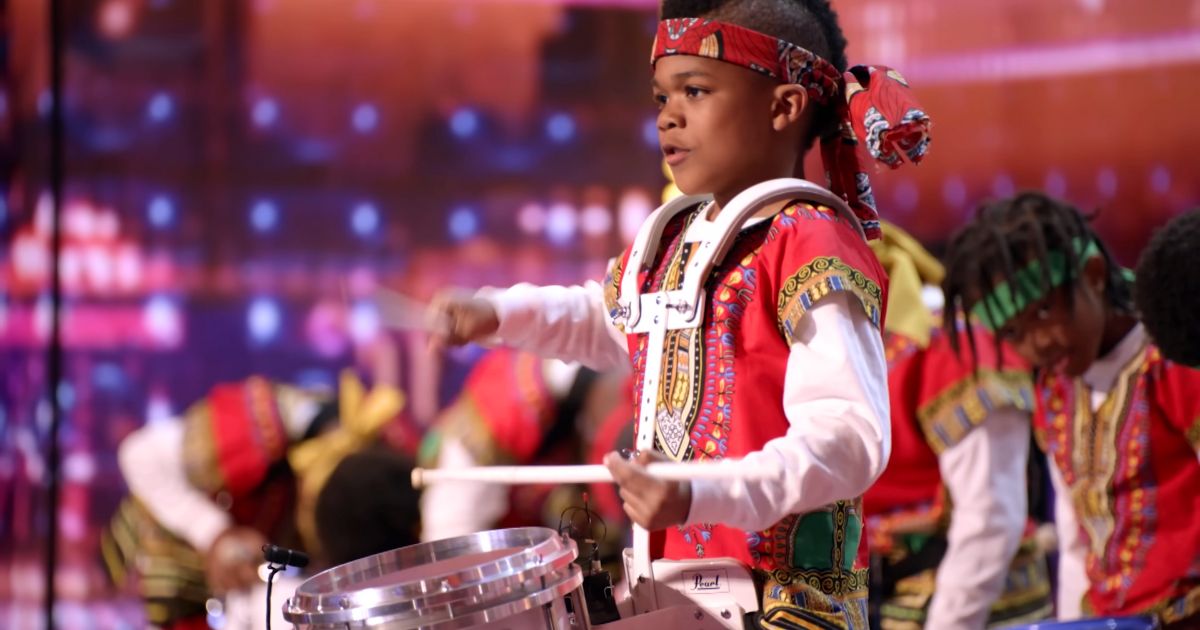 This drumming group, consisting of children and teens from Georgia, displayed talent and teamwork far beyond their tender years. At the heart of this group is Chioma Narcisse-Williams, an 8-year-old dynamo with a larger-than-life personality. A passionate drummer since the tender age of 1, Chioma showed a level of confidence and ambition that belied his young age.
A Stellar Performance
Their performance on the AGT stage was nothing short of electrifying. The children, some even blindfolded, played their drums with such impeccable timing, precision and gusto, that they had the entire studio audience on their feet, clapping along to their performance set to Usher's "Oh My God."
Their masterful performance had not only won over the audience but also melted the hearts of the judges. Yet, it was Terry Crews, the show's host, who intervened before the judges could even cast their vote. Terry was so moved by their performance and Chioma's story, that he awarded the children his Golden Buzzer.
Celebrating Victory and Eyeing the Future
Looking ahead, both Chioma and Riles are eager about the future of the Atlanta Drum Academy — both on AGT and beyond the show. They hope their performance encourages more children to pick up the drumsticks and pursue their dreams.
As Riles put it, "God gives everybody a talent… You may need some direction, but whatever that gift is that He's given, you can use that gift for your life, and that gift will open up many, many doors for you."
Indeed, the Atlanta Drum Academy's journey is a poignant reminder that age is not a barrier to achieving great feats.
"Do not let anyone look down on you because you are young, but be an example to the believers in speech, in conduct, in love, in faith, and in purity." – 1 Timothy 4:12.