The value of education is priceless, but there is a price of going to school which certainly can be calculated and it is staggering!
According to the Department of Education students who complete a bachelor's degree owe about $30,500, and those going to graduate school would owe much more. It is estimated that nationwide, borrowers owe about $1.5 trillion in student-loan debt.
Dozens of students are graduating with zero debt or outstanding tuition, all thanks to the efforts of a Virginia church.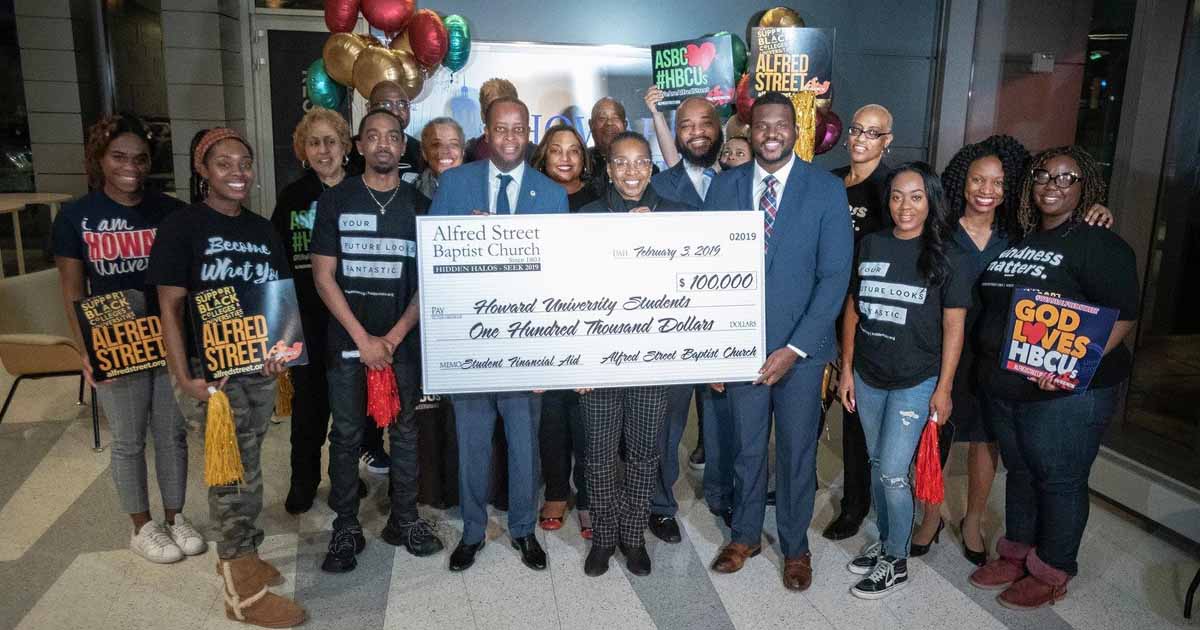 The Alfred Street Baptist Church in Alexandria urged it's congregation to go into a fast for the month of January by abstaining from luxuries, like social media, junk food, or alcohol. It also asked them not to spend on non-essential items and donate the money to an important cause.
It ended up raising more than $100,000 which it used to pay off the debt of students graduating from Howard University in Washington D.C. The church pastor Dr. Howard-John Wesley said, "This year, as our fasting ended, we asked members to make a sacrificial offering that we promised would go out the door of our church. We decided to come to Howard University to find some students who are about to change the world but have some financial concerns, and let them know we're going to take care of it for them."
The amount donated benefited 34 graduating students, with debt ranging from hundreds to thousands of dollars.
Thank you @AlfredStreetBC for paying the balances that stood between 34 graduating seniors and their graduation in a few short months.

We appreciate your investment into our students and the priority placed into supporting the HBCU community. pic.twitter.com/UgoCGx9PEP

— Howard University (@HowardU) February 4, 2019
The University President Wayne A. I. Frederick said, "The gift of $100,000 from Alfred Street Baptist Church to help our students pay off their financial obligations and make ends meet just before they graduate is truly a blessing. Their generosity is a reminder of how one person's selfless act of kindness can be multiplied and have a profound impact on the lives of others."
This is such a selfless act of kindness shown to these young students who are the bright future of our country.