In a thrilling turn of events, faith and quick thinking merged in an act of divine intervention. A group of young campers and their escorts from the Anchor Church in Houston, Texas, had a narrow escape from a van that went up in flames. The group was on their way to a summer camp when they smelt something burning in their vehicle.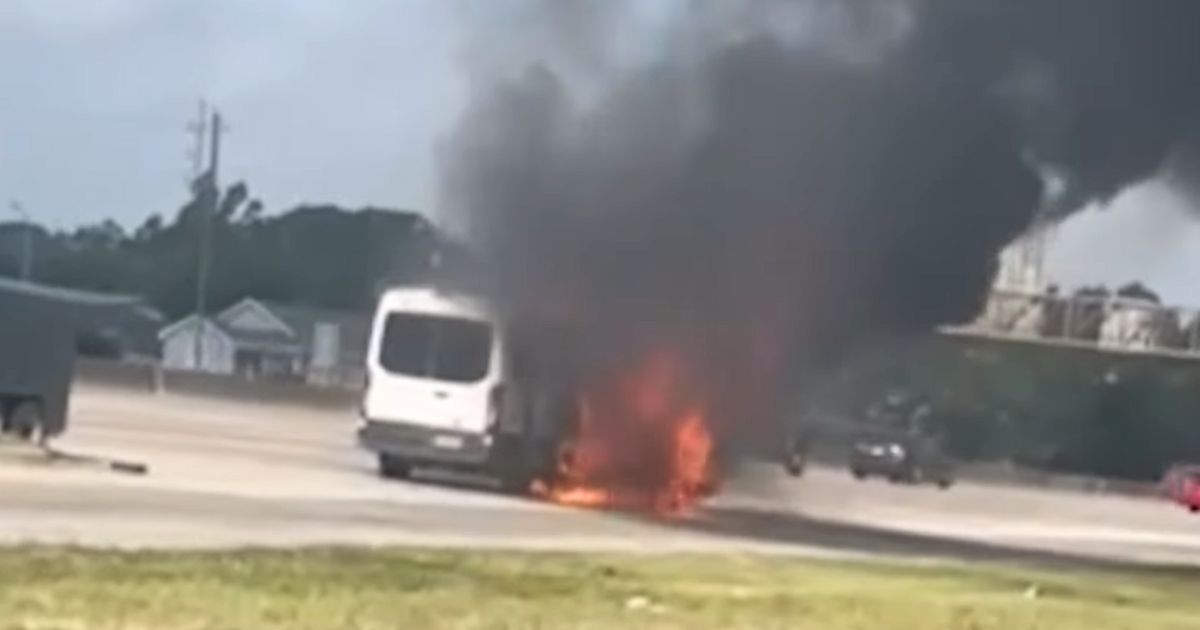 "Faith has to play a part in it. We believed and we prayed over those kids," Jordin Williams, a mother to two of the campers, told the press.
Unfolding of the Dramatic Incident
The incident took place earlier this week. The young campers, along with two adults, were traveling to their summer camp when they smelled smoke inside the van. The youth pastor and his mother, who were accompanying the children, made the quick decision to pull over.
"My son … said, 'Mom, it was 60 seconds from the time we got off the van that it was completely engulfed," Williams recounted the near-miss. As captured in the shocking footage, the vehicle was overtaken by the fire within moments of the group's escape.
Close Call & the Hand of Faith
Williams was one of the many parents who couldn't help but credit the miracle to divine intervention and faith, which she felt was instrumental in the incident. "All I can do is thank God that they're OK," she said, her voice full of gratitude.
Contrary to the horrific experience they had, the children are reportedly safe and currently having a good time at the summer camp. The quick-thinking church staff and the faith-infused prayers of the parents are hailed as the prime reasons for the children's safety.
The Aftermath & Continued Journey
The Houston Fire Department stated that an electrical issue with the van was the cause of the fire. Despite the setback, the group managed to continue their journey to the camp outside of San Antonio. The church community credits their faith for the fortunate outcome of what could have been a tragic incident.
"When you pass through the waters, I will be with you; and when you pass through the rivers, they will not sweep over you. When you walk through the fire, you will not be burned; the flames will not set you ablaze." – Isaiah 43:2