Music is a language that breaks all barriers between human beings and also animals.
Like this video where a person by the name Juzzie connects with a cockatoo in such a creative way.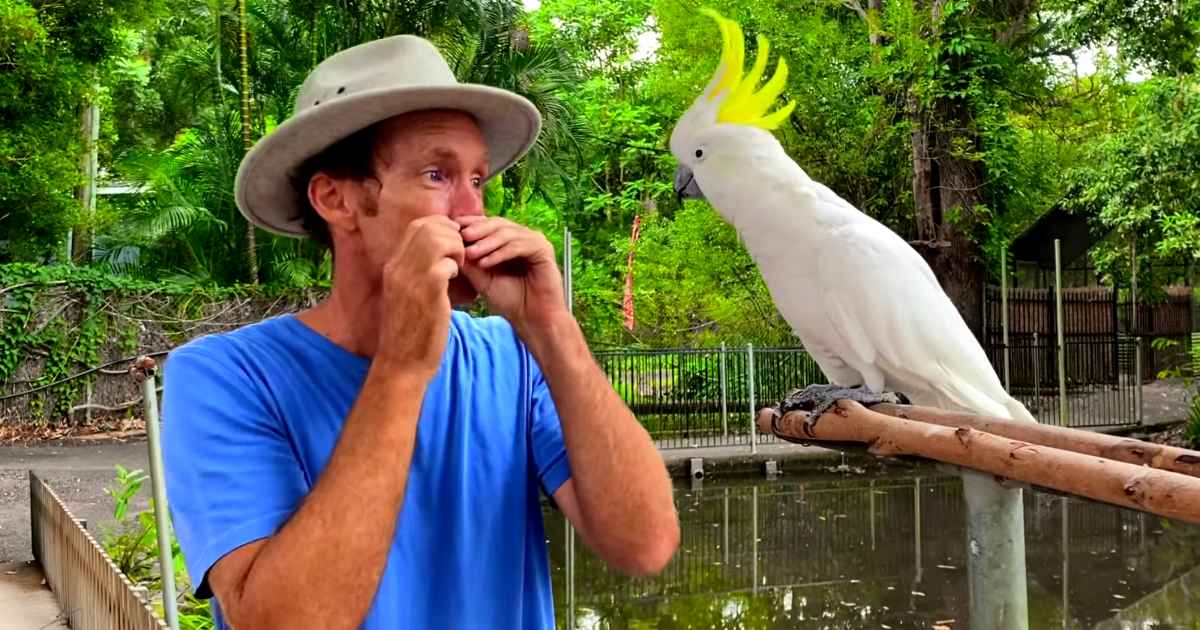 The video was captured by Rumi and was a fun day for Juzzie and his family including the very fascinating cockatoo, Rocky Cocky.
Rocky Cocky is a very cool Cockatoo and he lives at Macadamia Castle where he meets Juzzie, the talented musician.
Rocky got a damaged wing from a young age so the Macadamia Castle has been looking after him for many years now.
Juzzie always carries a harmonica in his pocket and was able to capture the special moment when he serenaded Rocky with it.
The moment when Juzzie beatboxes and plays the harmonica with Rocky grooving to his music and saying 'Hello Rocky' is so special.
We hope you have a huge smile on your face after seeing this adorable bird groove to beatbox harmonica today.