19-year-old tennis sensation Coco Gauff, known for her extraordinary talents on the court, has reached new heights in her career with a recent victory at the Western and Southern Open in Cincinnati. However, it's not just her athletic prowess that captures the attention; it's her heartfelt gratitude and profound faith that makes headlines.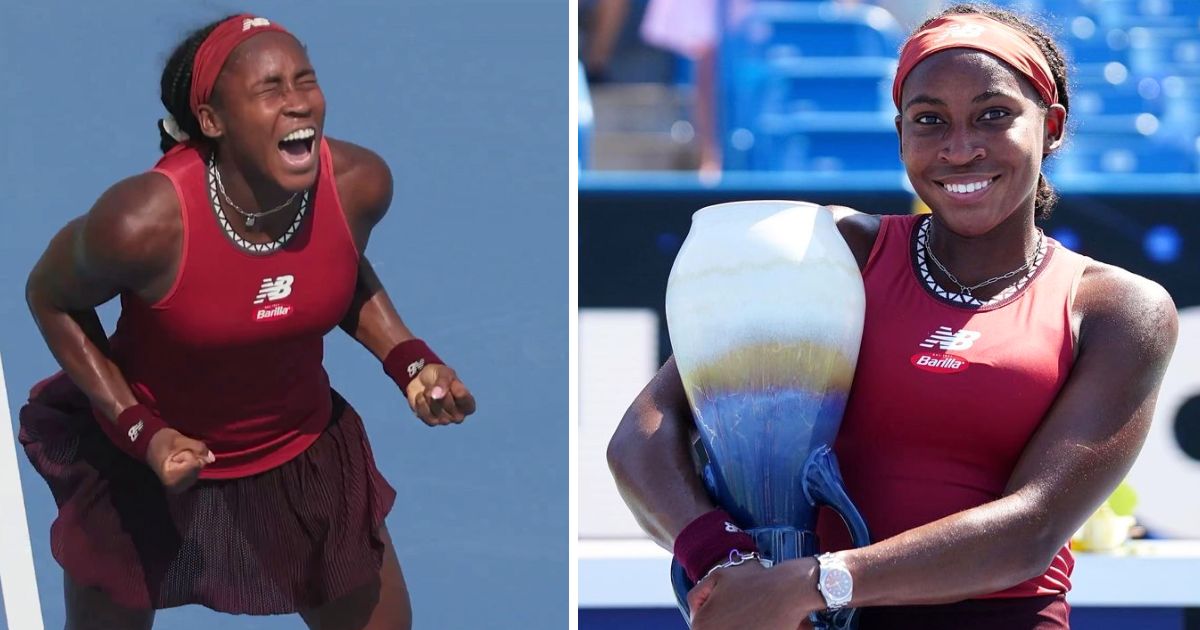 After a triumphant 6-3, 6-4 victory over Karolína Muchová, securing her third single's title of the year, Gauff didn't shy away from sharing the source of her strength. During her post-match interview, Gauff expressed, "I'm just happy to be here in this moment. I'd like to thank my Lord and Savior Jesus Christ. It's been a lot of nights alone crying trying to figure it out. And you know, I still have a lot to figure out. But you know, I thank Him for covering me."
The young star, currently ranked No. 6 globally, has been on an incredible journey, facing highs and lows throughout her budding career. Two weeks prior to her Cincinnati victory, she secured a win at the DC Open. Yet, amidst her shining achievements, she experienced setbacks, including a surprising first-round defeat at Wimbledon.
But for Gauff, every stumble is an opportunity for reflection and gratitude. Speaking about her Wimbledon loss, she expressed her appreciation for unwavering support: "First, I'd like to thank my Father God for this. After losing in first-round Wimbledon, it was a tough situation. You know, a lot of prayers and a lot of support from my church family. So thank you to Him and those who support me."
Gauff, a member of the historic Saint John Missionary Baptist Church in Boynton Beach, Florida, has always put faith and church first in her life. In a New York Times interview, she recounted moments with her father, Corey, where they would pray together before each match, not for victory, but for the well-being of both players. She believes that "it would be stupid to waste a prayer on results."
In addition to her faith, Gauff's family and support system have been pivotal in her growth. Both her parents come from athletic backgrounds, with her father having played basketball at Georgia State and her mother, Candi, participating in track and field at Florida State University.
Gauff's recent triumphs also bear testament to her team's efforts, particularly under the guidance of her new coach, Pere Riba, and team consultant, Brad Gilbert. The young prodigy has been diligently working on improving aspects of her game, leading to her recent successes.
Brad Gilbert's sentiments resonate with the observations of Maria Sakkari, the Greek world No. 9 tennis player. "Mentally, she looks a lot more mature. She knows what she's doing on the court," Sakkari remarked about Gauff's progress.
In a world where resilience and faith intertwine, Coco Gauff stands as a beacon of hope for many, reminding us that with trust, determination, and a strong support system, anything is possible.
"I can do all things through Christ who strengthens me." – Philippians 4:13.